Ruth Kimmelshue
Business Operations & Supply Chain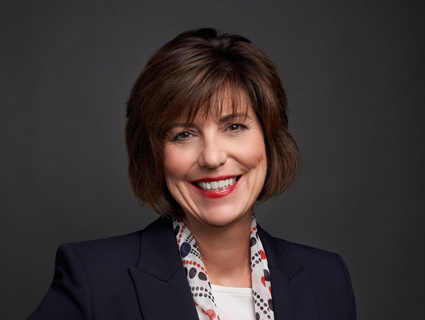 Ruth Kimmelshue leads Cargill's Business Operations & Supply Chain, an organization in Cargill including strategic sourcing and procurement; plant operations; transportation and logistics; environment, health and safety; food safety, quality and regulatory; and research and development. This team is responsible for delivering efficient and effective supply chain capabilities and functional expertise to the corporation and its businesses.
Before taking her current role, Kimmelshue was a leader in Cargill's animal protein and salt businesses. Prior to that, she served in a variety of leadership roles, including president of Cargill's turkey and cooked meats business; president of Cargill's salt business; and vice president and commercial manager of Cargill's AgHorizons business.
She began her career in 1986 at Continental Grain. She held roles in grain and oilseed merchandising and trading, facility and general management, economic analysis, and marketing and sales in the U.S. and Europe. Cargill acquired Continental Grain in 1999.
Kimmelshue earned a B.A. in international relations and an M.A. in agricultural economics from Stanford University.