Inspiration
Setting the bar for food innovation starts with bringing new ideas and options forward, and at the right moments. And that starts with continuous experimentation that follows the trends, then pushes them forward. At Cargill, our approaches to food quality, food safety, sustainability and verifiable supply chains help us to propel your business forward by being at the forefront of ingenuity without sacrificing the ideals that consumers of today care about most.
---

Culinary

Whether innovating or executing the classics, our chefs bring the expertise and inspiration to create products to help take your menus to the next level. They continuously explore possibilities, so you can spend less time tinkering and more time providing consistent dining experiences that exceed guest expectations.

Insights & Innovation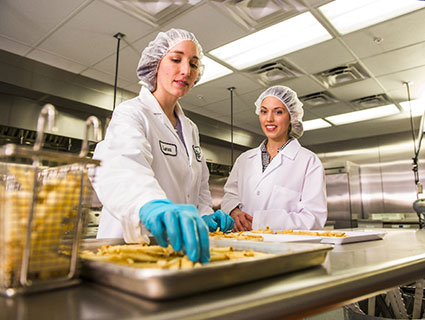 Stay a Step Ahead
Eat-Up: Bite-size insights on consumer tastes, industry trends, and digital solutions

Downloadable aids to help operators thrive in a challenging environment

Recipe Inspiration
New Takes on Comfort Foods
Chef Barry, from his home test kitchen, shows easy ways to use our versatile Cargill products to make new spins on classic comfort foods.
Menu Ideas with Roast Beef Deli
Chef Janet, from the Cargill Culinary Team, demonstrates how to create a variety of menu items using Deli Roast Beef.
Pork Belly Prep and Menu Ideas
Chef Brad, from the Cargill Culinary Team, demonstrates how easy it is to prep our Precooked Pork Belly and shows how you can simplify your menu by using this ingredient in multiple dishes