Meet The Chefs
Chef Stephen Giunta, CMC
Culinary Director, Cargill Protein
One of only 67 Certified Master Chefs (CMCs) in the U.S., Stephen directs our culinary team in providing custom product, recipe and menu development for leading foodservice and retail customers across America and around the world.
Stephen has taught seafood cookery and other specialized culinary arts at the Culinary Institute of America (CIA). He also served as personal chef to former President Ronald Reagan and First Lady Nancy Reagan. Prior to Cargill, he was a corporate chef for Kerry Ingredients, among other high-profile assignments. A graduate of the CIA, Stephen earned a gold medal at Salon Culinaire, Toronto in 1985, and is a proud member of both the 1984 and 1988 Gold Medal U.S. Culinary Olympic teams.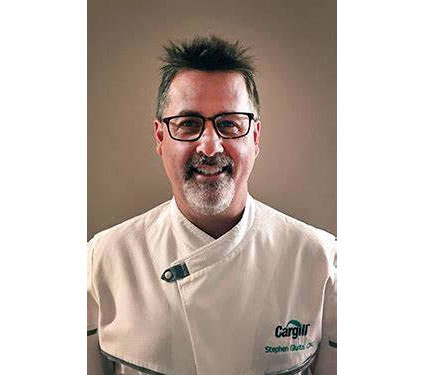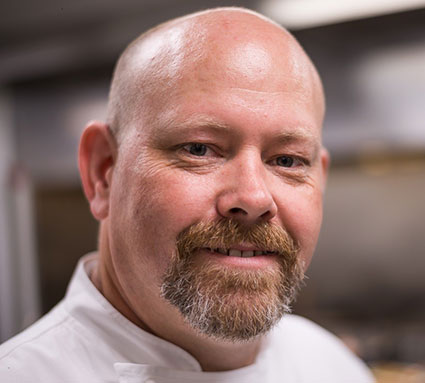 Chef Pete Geoghegan
Culinary Manager, Cargill Protein
Pete began his culinary career in fine dining, country clubs, catering and other establishments before joining Cargill as an R&D Corporate Chef in 2004. Over time, he took on other key roles, such as teaming with Kroger chefs to enhance the retailer's deli and prepared foods.
Later, as Culinary Director for Cargill Meat Solutions, Pete collaborated with Cargill R&D, Sales and Marketing professionals in developing custom products for leading retail and foodservice players. And today as Culinary Manager for our Cargill Protein Group, he focuses on developing premier ingredients for our top global manufacturing customers.
Pete graduated with honors from The Culinary Institute of America (CIA) and has returned to teach at the CIA in a variety of capacities.
Chef Patrick Humphrey
Senior Strategic Chef / Retail Innovation – Cargill Protein
Patrick has been a member of Cargill's culinary team since 2016, leveraging his real-world expertise in new product development, restaurant operations, menu development, product commercialization and R&D. He focuses on providing our leading retail customers with creative flavor explorations and gold-standard recipes for duplication and manufacturing.
Prior to joining Cargill, Patrick spent 25+ years with the Applebee's organization, doing everything from managing kitchens and opening restaurants to training store teams around the U.S. After years in the field, he moved into the role of New Product Development Chef.
Patrick, who holds a Bachelor's degree from Texas Tech and also earned his MBA, offers a unique combination of culinary imagination and sound business sense – and our customers appreciate that.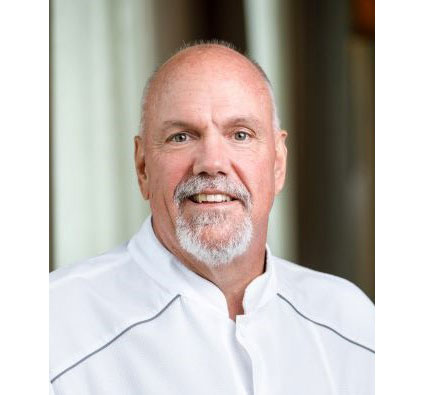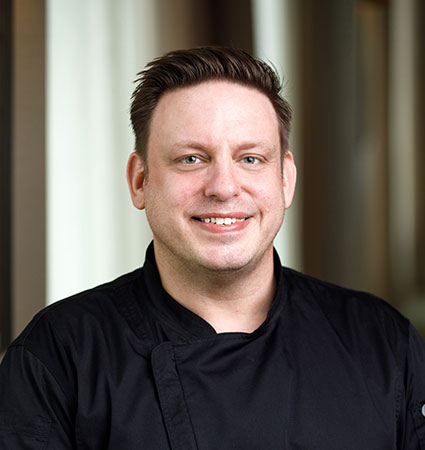 Chef Matt Tredemeyer
Strategic Account Chef – Cargill Protein
As our Strategic Account Chef, Matt brings innovative thinking and solutions to both established and emerging brands in the retail and foodservice spaces. He joined our team in 2020, after 18+ years in corporate restaurant R&D, where he specialized in everything from menu development and recipe creation to training processes and store openings.
Matt has also taught multiple courses at Le Cordon Bleu and served as an Executive Chef for a fresh food manufacturer, crafting a medley of innovative fully cooked products including sous vide prepared items.
Matt received his Bachelor's degree and Master's in Hospitality Management from the University of North Texas, and attended graduate culinary school at Johnson & Wales University.
Chef Jesse Moore
Corporate Chef – Cargill Protein
Jesse started with Cargill in 2019 as the Kitchen Manager, bringing his 20+ years of restaurant operations, versatility and ingenuity to our team. As a restaurant chef, Jesse handled kitchen operations and much more – he ran the front of the house and managed the P&L while creating and preparing uniquely delicious menus.
This rich, real-world experience has empowered Jesse with a problem-solving mindset, the ability to think on his feet, and the vision to see potential problems before they arise. All of these valuable qualities serve him well as he helps our culinary team navigate challenges and uncover opportunities.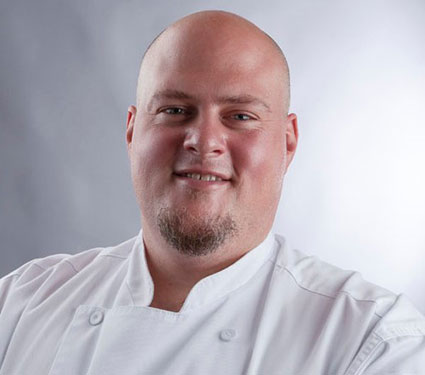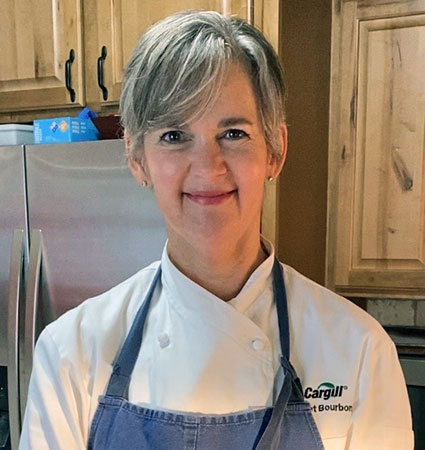 Chef Janet Bourbon
Senior Strategic Chef – Cargill Protein
Janet's culinary career has been as adventurous as her cooking style, with stints in fine dining and chain restaurants as well as food manufacturing. She began in high school, opening a small catering business with her sister. During university, she talked her way into a job at a local café.
After graduating, Janet took a culinary apprenticeship at Toronto's George Brown College, while working in local five-star restaurants. She later moved to Dallas, where she was a saucier for Chef Stephen Pyles. Other assignments included Director of R&D at Steak and Ale restaurants and Corporate Chef at Tyson Foods.
Since joining Cargill in 2009, Janet has helped our foodservice customers bring more innovation, excitement and adventure to their menus.
Chef Donald Doubek
Senior Corporate Chef, Strategy & Innovation, McDonald's Business Unit
Don is a Certified Executive Chef who honed his culinary talents in hotels, restaurants and prestigious country clubs, including Sunset Ridge and Conway Farms. He also worked as a Food Development Consultant for Unilever Foods and partnered with other corporate teams in various product-development roles.
A proud graduate of the Culinary Institute of America (CIA), Don is a foodie adventurer with past culinary studies and tours across France, Italy, Spain, Germany and Greece. He and his wife have two amazing daughters. In his spare time, he's an avid cyclist and also competes in ice-carving competitions throughout the U.S. and Canada.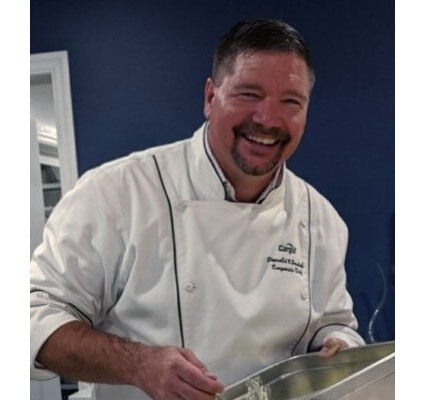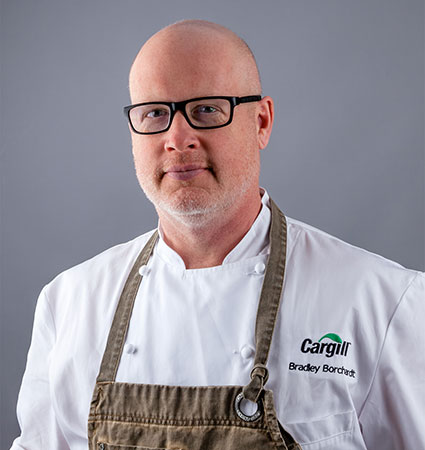 Chef Bradley Borchardt
Senior Corporate Chef of Innovation & Strategy – Cargill Protein
Bradley spent his early career learning classical cuisine from some of the best chefs in America and Europe, including Chefs Daniel Boulud and Jordi Vica. He then began exploring Latin and Asian cuisine techniques with Chef Mark Miller, and spent six years in Asia creating inspired menus for Hyatt Hotels, staging new restaurant concepts and studying at seven cooking schools.
Since moving back to America, Bradley has worked in R&D for PFCB, Inc., spearheaded international development for Pei Wei Asian Diner and was Director of Culinary Standards for Fox Restaurant Concepts. We're proud to have him as a Cargill Senior Corporate Chef, where he manages product showings, product training, innovation workshops and product development for distributors.
Chef Barry Miles
Senior Strategic Account Chef – Cargill Protein
Since joining our team in 2017, Barry has focused on product evaluations and demonstrations plus custom product, recipe and menu development, all in support of our most high-profile accounts.
He started as a line cook in Chicago at age 17, and later worked on "The Frugal Gourmet" TV show. After finishing culinary school, Barry worked with restaurateur Jean Joho at the famed Everest Room, and became Executive Sous Chef at Chicago's Intercontinental Hotel.
By 1992, Barry was off to Maui's 5-star Four Seasons Hotel, immersing himself in Polynesian fare. He returned to Chicago to manage Papagus Greek Taverna and launch his own award-winning pizzeria and sandwich shop, before going in-house as a Senior National Accounts Chef for Kraft Foods.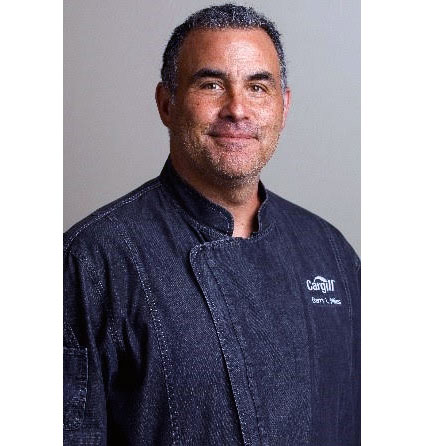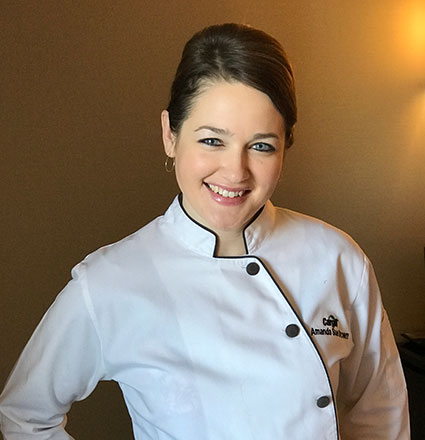 Chef Amanda Haubrock
Culinary Innovation Lead
In her years with Cargill, Amanda has worked in the bakery, salt, dressings & sauces, and protein spaces. Today, as Culinary Innovation Lead, she spearheads our culinary efforts for McDonald's North America, working cross-functionally with our R&D, marketing and business teams to bring innovative solutions to the legendary restaurant chain.
Prior to joining Cargill, Amanda validated recipes for America's Test Kitchen as well as General Mills' famous Pillsbury Bake-Off. She holds a culinary degree from Saint Paul College and a Master's of Food Science and Human Nutrition from University of Illinois. In her spare time, she enjoys reading, photography, travel and running. Amanda and her husband Michael welcomed their son, Demetri, in 2021 and he has quickly captured their hearts.
Chef Aaya Hamad
Associate Chef – Cargill Protein
Born in Wichita, Kansas, Aaya grew up with an international perspective on food. Her Jordanian father would regularly create dishes he enjoyed as a child for Aaya and her siblings. High school culinary classes furthered her love for diverse cuisines, and she began experimenting with new cooking techniques and recipes.
While pursuing her degree in Culinary Arts at a local college, Aaya worked as a prep cook and caterer for Panera Bread, developing an understanding of the mechanics of running a small restaurant within a larger chain. She also became a sous chef at a local restaurant. Today, Aaya manages our kitchen at the Cargill Innovation Center, and assists the culinary team on projects for both foodservice and retail customers.