Sunny Fresh® egg products bring great menu ideas to life, on the plate, on the go, or anytime. Our value-added egg products like egg-dipped French toast, individually wrapped omelets, and egg bake bites make delivering the high-power protein of eggs faster, easier and more profitable for foodservice operators. Select the logo above to go directly to our brand website, or learn more below.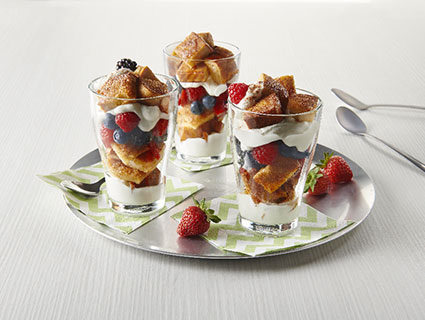 French Toast
A true culinary classic, our French Toast always satisfies. More than just a delicious and versatile breakfast staple, our French Toast also features a rich egg batter that delivers the protein boost today's consumers crave.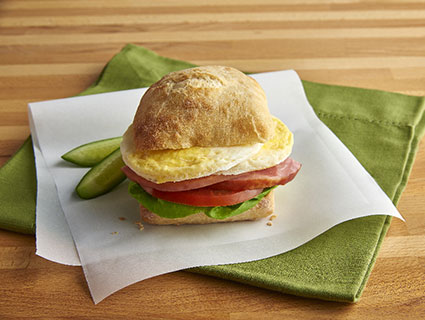 Egg Patties
Use our delicious, heat-n-serve patties to create the flavors and presentations that appeal to your guests' desire for protein on-the-go.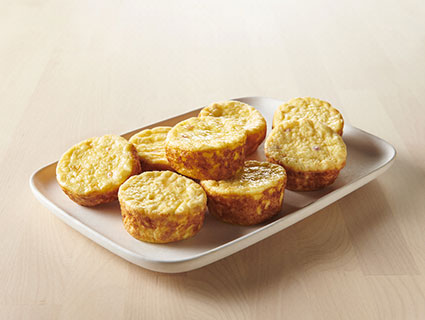 Omelets and Egg Bake Bites
Serve homestyle omelets, frittatas, and hand-held egg bake bites without the prep. From our plain omelets to our savory frittatas, these products give you the perfect versatile touch.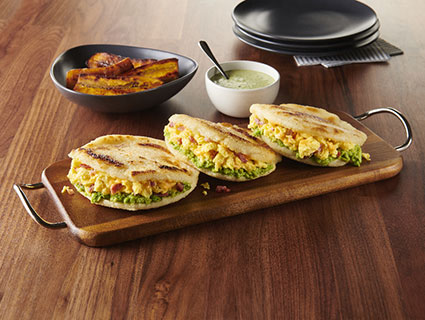 Precooked Scrambled Eggs
There's no cracking, cooking, or cleanup with these scrambled selections! For added flair, serve our EggStravaganza® as a savory protein in burritos, casseroles, and breakfast pizzas.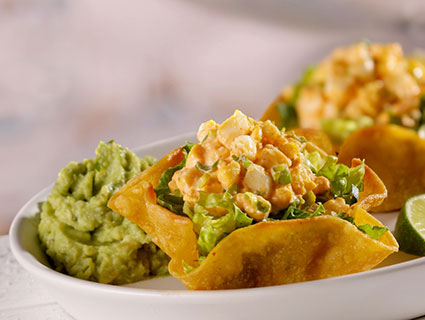 Hard Cooked and Diced Eggs
Whether in salads, sandwiches or convenient grab-and-go packs, our hard-cooked eggs offer quality protein and unmatched flavor. Use them to meet the growing consumer appetite for protein from a wholesome source.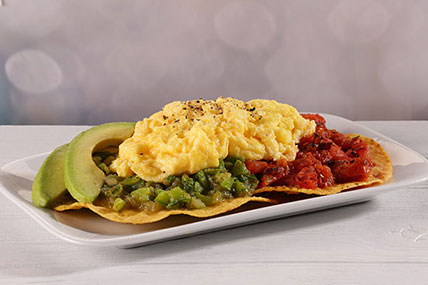 Liquid Eggs
It's easy to create standout breakfasts and signature backed goods with our no-crack, low-labor liquid egg portfolio.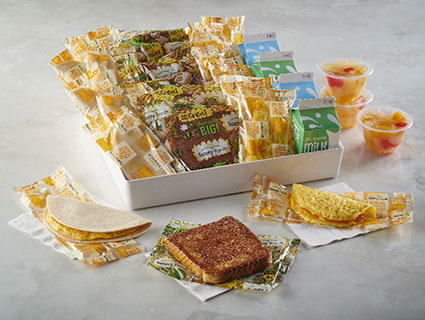 Individually Wrapped Items
Demand for portable meals and snacks has never been hotter. Explore our lineup of individually wrapped favorites and elevate your grab-and-go sales.