Marcel Smits
Chairman of Asia Pacific and Head of Corporate Strategy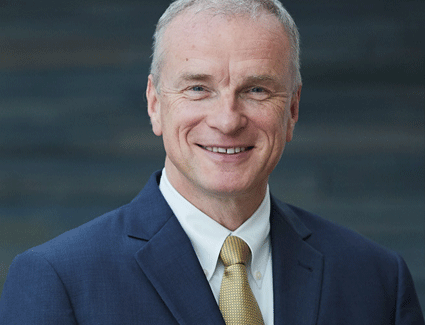 Marcel Smits' career has propelled him around the globe and into a newly created role as Chairman of Cargill's Asia Pacific region and Head of Corporate Strategy. Drawing on his extensive international experience, Marcel provides strategic leadership globally, and focuses on significant business opportunities in the Asia Pacific region. He also oversees Cargill's Financial businesses and the Asian Metals Trading business.
A member of the Executive Team since 2013, Marcel was Cargill's Chief Financial Officer until assuming his current role in late 2018. He has also served as Cargill's Chief Compliance Officer and as a member of Cargill's Board of Directors. A native of the Netherlands, Marcel is recognized as a change-driver who challenges the status quo to help modernize Cargill's operations, improve its financial performance and speed its growth.
Prior to joining Cargill, he was CEO and CFO of Sara Lee, and CFO for KPN and Vendex KBB in the Netherlands. Earlier in his career, he held a variety of financial management positions at Unilever in Europe, Latin America and Asia.
He holds an MBA and a Master's degree in Tax Law from the University of Amsterdam and is a Certified Public Accountant (NIVRA).
Married with three teenage sons, Marcel is a passionate advocate for youth both within and outside Cargill. He currently serves as the Executive Sponsor of LEARN, a one-year transition program that provide training and education for individuals with disabilities, and is on the Board of Directors for Junior Achievement of the Upper Midwest.