Vigortone®

Part of being in the cattle business is dealing with things out of your control. It comes with the job. But, when you feed Vigortone mineral there's one thing you can always count on – peace of mind knowing your cattle are getting the nutrition they need, when they need it.
For more than 100 years, our team of professionals who know cattle, nutrition, and your business have delivered nutrition solutions that are tried, trusted, true, and tailored to you.
In a business full of the uncontrollable, count on Vigortone to deliver. Every time.
Expect support
Vigortone products are backed by the best, most experienced people in the industry. Your Cargill team will be there for you, no matter what type of cattle you raise, where you live, what stage of production your forage is in, or what your goals are.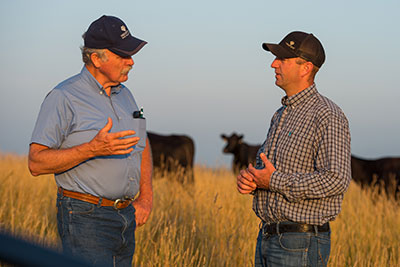 Count on our team to deliver a cost-effective, performance-maximizing nutritional program that is specific to your herd.
Expect quality.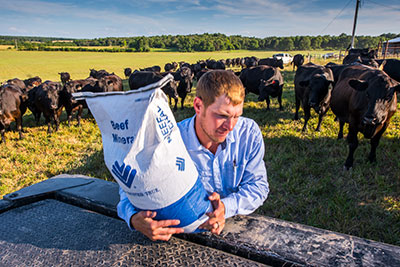 Since its founding in 1912, the Vigortone brand has been rooted in quality.
Take a look at some of our quality products:
3V Beef Range Minerals
The 3V line of Vigortone minerals offers the highest quality nutrition to support your cattle throughout the year. There are five standard 3V products, offering variations in calcium, phosphorous, trace minerals, and vitamins specifically designed to provide your cattle what they need, when they need it.
*Note: High Magnesium versions available with 10.0%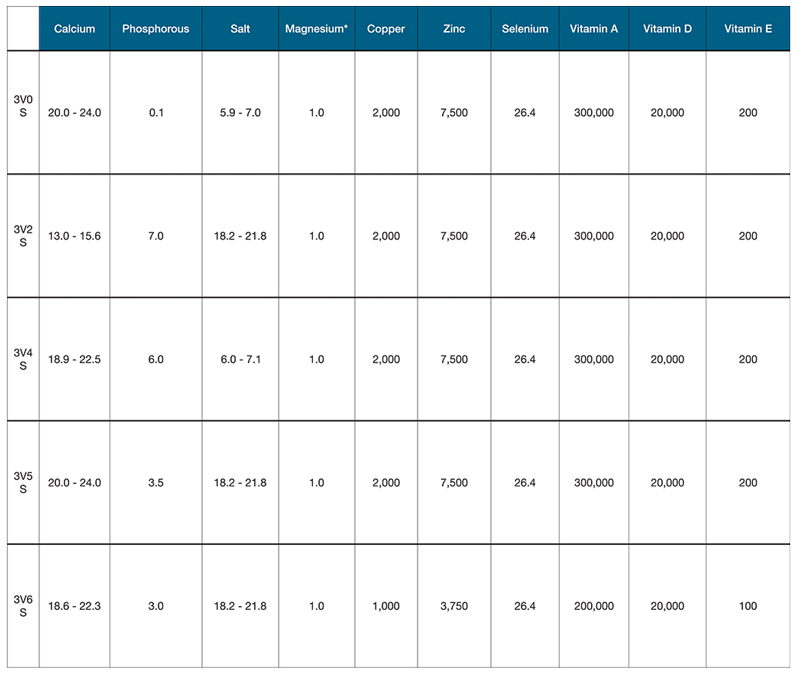 Western Range Minerals
Western Range minerals are specifically designed to supplement forages in the western region of the United States.
*Note: High Magnesium versions available with 10.0%

Custom Mineral Products
Whether your looking to add solutions for fly control or deworming; facing an antagonist situation; or dealing with unique forages, our team can design custom minerals tailored to you.
Additives
We have many additives available to provide even more benefits, including:
| | | |
| --- | --- | --- |
| Deworming | Fly control | Fiber digestion |
| Heat stress reduction | Weight gain | Anaplasmosis control |
Quality formulation. Quality ingredients. Quality control. Quality people. Quality relationships. Quality guaranteed is part of the Vigortone package. Count on it.
Expect results.
The performance of your cattle is your livelihood. Vigortone products are formulated with your success in mind.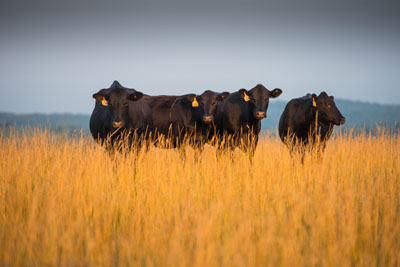 Superior nutrition using the latest research and Cargill's global resources helps us ensure your cattle are getting what they need, when they need it to support overall health and production. Count on it.
Customer testimonials:
Rieger Cattle Co., Ismay, Montana
Rieger Cattle Co. from Ismay, Montana, has been a Vigortone customer since starting with their own cattle in 2010. Cody and Scott Rieger are the third generation to run cattle on a ranch that has been in the family since the 1920's. They are a cow/calf operation focusing on cow fertility and pounds of calves sold and producing quality replacement heifers and the best steer calves that can convert feed into pounds efficiently.
Both Cody and Scott were introduced to Vigortone mineral when they worked for Jack and Karen Leibee (Vigortone dealers) when they were in high school. Needless to say, when they decided to use a mineral they chose Vigortone.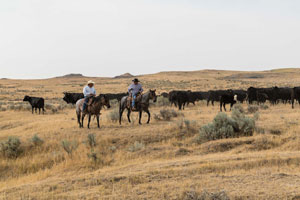 "If you are going to use a mineral, be committed and use it the way it's supposed to be used. Our relationship with Vigortone goes beyond the products. We have had questions about things we didn't understand. That's when we call Karen or Casey (Vigortone sales representative). They are always more than willing to come down and help us understand the problem and fix it. There's so much education involved and it's obvious that education is more important to them than just selling a product. The willingness of Karen and Casey to help us build a complete program has led to great health and production results."
Since improving their nutrition program, which included Vigortone, the brothers have seen higher conception rates, shorter calving intervals, more calves born in the first heat, and healthier cattle.
Support your cattle with people and products you can count on. Contact us here, talk to your local distributor, or call 800-552-1712 to get started.