Asphalt Warm Mix Additives
Improved compactibility at the lowest cost in use
Anova® non-toxic, liquid warm mix additive is designed to significantly improve the quality and reliability of asphalt pavement compaction at an efficient dosage.
Benefits of Using Cargill Anova® Warm Mix Additive
Made from bio-based chemistries, our warm mix additives provide economic value through lower plant costs due to reduced fuel consumption at lower production temperatures.
With Cargill's Anova® warm mix additive, crews can reliably achieve density and improve workability at lower temperatures while reducing emissions and odor.
Read more in this article, Chemical Warm Mix Additives: Compaction without Plasticization
Performance
• Increase haul distance
• Increase production windows
Value
• Lower plant costs due to reduced fuel usage at lower production temperatures
• Liquid product for simple implementation
• Enhances opportunity for compaction or density bonuses
Environmental impact
• Reduce HMA plant emissions
• Reduce fume exposure to work crews during placement
Enriching communities
• Innovative technologies can enable efficient infrastructure investments
• Renewable raw materials help support farmer livelihood, rural communities and agriculture
industry growth
• Working with farmers, government, industry groups, customers and consumers to make the
future of industrial solutions more sustainable
Industry expertise
• The unique performance of our liquid warm mix additive are backed by more than 60 years of technical expertise in bio-based chemistry
Product Highlights
Increase haul distance and production windows
Reliably achieve density and improve workability
Eliminate need for adhesion promoters
Decreases odor and chemical exposure for workers and communities due to its non-hazardous, non-toxic formulation
Learn More About Cargill Warm Mix Asphalt Additives
Cargill is a leader in asphalt chemistry that goes the distance with attention to profits, performance, people, and the planet. Through wma technologies and bio-based ingredients, our asphalt mix expertise paves the way for asphalt paving profitability and longevity. Contact us if you have questions on the use of warm mix asphalt.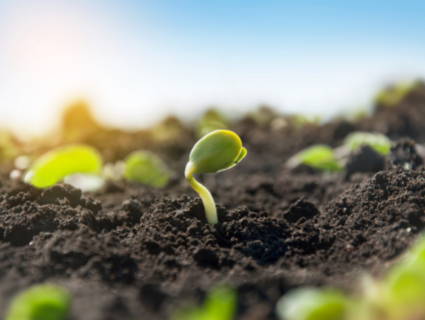 How Anova® warm mix additive Helps to Lower GHG Reduction
Mixing asphalt at a lower temperature has incredible implications for making the world more sustainable by reducing greenhouse gases. Check out our infographic to see the data on Anova® warm mix additive.
Frequently Asked Questions
How can I implement Anova® warm mix additive in my asphalt mix?
The Anova® warm mix additive can either be pre-blended into the binder at a terminal or other primary source of bitumen, or injected into the bitumen at the asphalt plant. At the plant injection is carried out with additive pumps. For drum plants the point of injection is usually inline into the bitumen pipe prior to reaching the drum. In a batch plant it is recommended the additive is injected into the binder weight pot in a manner that allows some comixing with the bitumen. The needs of every facility may be unique. Please contact your local Cargill representative to access consultation on best implementation practices for your specific needs.
Do I need to change my quality control, laydown, and compaction process when using WMA?
General best practices for handling, storage, laydown and compaction of Hot Mix Asphalt will generally also apply for Warm Mix Asphalt. As with any new mix, it is recommended that the paving crew monitor and adjust rolling patters and frequency as needed to optimally achieve target densities. Local specifications should be consulted, as modification to lab aging and other protocols may be required when production temperatures are reduced.
How do warm mix additives Contribute to reducing Green House Gas emissions?
The Anova® warm mix can help reduce the asphalt plant's energy needs and fuel consumption through reducing production temperatures, this in turn can lead to an overall decrease in GHG contribution.
Does the Anova® warm mix additive change the grade properties of bitumen or Polymer-modified asphalt?
When used at the recommended dosages, the Anova® warm mix additive will typically not result in a change in bitumen standard grade for either unmodified or modified binders.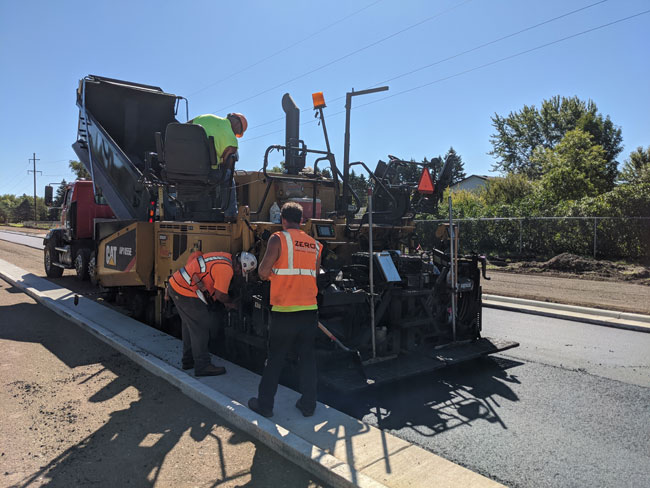 Case Study: Cold Climate Counties Find Success with Warm Mix Additive
Two MN counties wanted to reduce energy consumption, work with a bio-based additive, reduce premature aging and deliver environmental benefits all while maintaining consistent high performance: Anova® WMA is the solution.
[Global, North America]/[]
All in the Chemistry
Puma Bitumen has recently introduced the Anova® product line of bio-based asphalt additives from Cargill to customers in Australia. Puma Bitumen's Global Technical Manager Erik Denneman and Cargill's Global Technical Manager Hassan Tabatabaee explain how the products contribute to asphalt sustainability.
[Asia Pacific, EMEA, Europe, Global, North America]/[]
The products and services described on this website may not be available in all jurisdictions or to all persons.