Making the case for improved earnings through a responsible supply chain
Learn more about the Responsible Supply Chain advisory team
When it comes to quantifying benefits of a business decision - money talks.
"Nothing is easier to communicate than dollars saved or dollars earned," says Cope Willis describing a new advisory service offered by Cargill and PwC that will help customers find improvements in supply chains.
As a director of PwC's Sustainable Business Solutions Practice, Willis worked with Steve Polski at Cargill to develop the Responsible Supply Chain (RSC) framework.
Their RSC deployment helps customers identify opportunities and roadmap solutions with the potential for a quick return on investment and greater earnings.
The deployment includes two half-day sessions with the customer's team facilitated by Cargill and PwC.
"Coming out of these dialogues with the customer, we agree on what some of the key issues and opportunities are and explore them at a deeper level. We then quantify the financial impacts of those issues and opportunities," says Willis.
From start to finish the RSC deployment lasts typically 4 to 6 weeks. It identifies improvements for immediate action.
"We do analysis around scenarios based on a real event that's occurred in the industry or a hypothetical built on a set of strong assumptions," outlines Willis. "We build a relatively simple, but robust, financial model that factors in the impacts of that scenario and the costs and benefits. If there needs to be some capital investment made to address an issue, we factor that in. We estimate the potential financial return, whether through cost savings or new revenue opportunities."
Turning opportunity into action
Willis and Polski point to a recent RSC deployment that identified fuel expense as top priority for one customer.
With technology help from Cargill, the customer converted part of its fleet from 100 percent diesel to a dual-fuel natural gas displacement technology, enabling up to a 60 percent displacement of natural gas from diesel. By reducing fuel expenses at a time when there was a wide gap in the price of oil and gas, the capital investment paid off within in one year. It's an investment experts predict will continue to be a cost reducer as oil prices inch back up, as outlined in Forbes in February.
Polski says having quantifiable savings, whether in energy, water or other consumables, allows companies to leverage that information multiple ways.
Listen to Polski explain how the Cargill and PwC model provides both monetary and brand value.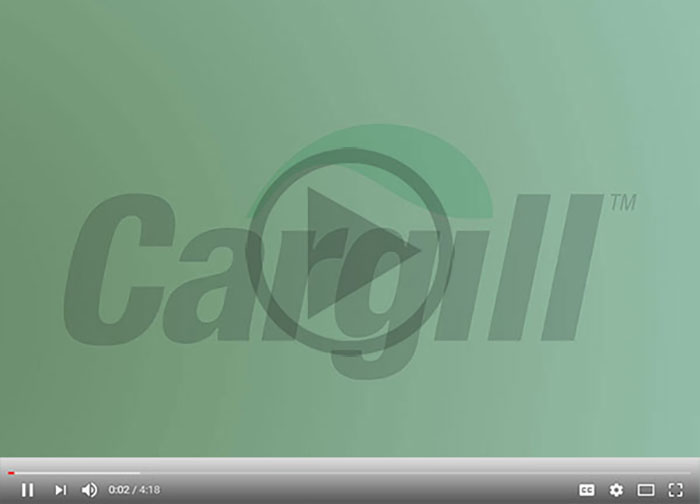 Earning more shelf space
Quantifying and then communicating those results from an RSC deployment can also help companies earn greater market share.
Watch Mike Etzel, vice president of North American Food ingredient sales at Cargill, describe how the RSC deployment helps companies capitalize on the value of that information with major retailers and consumers.