Cargill® Malt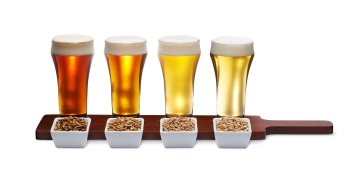 Cargill maltCargill® Malt has been the trusted partner of the brewing industry as well as food and beverage companies worldwide. Cargill entered the malt business in Europe in 1979 and has continued to build on this heritage by supporting customers' growth with global insights and local relevance.
Good, honest malt.
Our Cargill® Malt brand stands for high quality malt that delivers consistent brewhouse performance, batch after batch.
Now you taste it, now you don't.
Leveraging Cargill's comprehensive capabilities in sensory science and technology, we work closely with you to achieve the right ingredient blend and flavor profile for your products.
Supply assurance and peace of mind.
We are committed to world-class production and strengthening our network of global sourcing and production. Let us worry about the malt, so you can focus on brewing the best beers.
Some Cargill products are only approved for use in certain geographies, end uses, and/or at certain usage levels. It is the customer's responsibility to determine, for a particular geography, that (i) the Cargill product, its use and usage levels, (ii) the customer's product and its use, and (iii) any claims made about the customer's product, all comply with applicable laws and regulations.