Gerkens® Goodness Guaranteed
Gerkens® cocoa powders: Goodness guaranteed all the way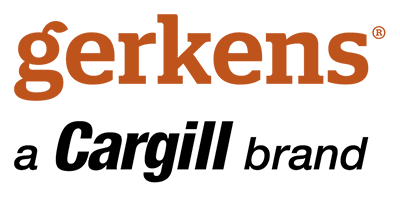 Gerkens® has been part of Cargill Cocoa & Chocolate since 1986 and is the world's leading cocoa brand. We produce innovative cocoa powders guaranteed to deliver high-quality, consistent vivid color and delicious taste anytime, anywhere. We have always believed in blending endless opportunities with consistent performance for all-round goodness. For us, goodness goes way beyond just quality, taste, and color. It's also a measure of commitment, to people and the planet.

We guarantee goodness by:
Understanding Goodness: We understand your needs are broad and variable, that is why we produce and suggest the precise cocoa powder that will make your application stand out.
Perfecting Goodness: We are experts at perfecting each process to bring consistent quality, color and taste, every single time.
Reinventing Goodness: We take consumer insights, growing trends and market demands and mix them up with a huge portion of inspiration to invent new mouth-watering goodness.
Sharing Goodness: We are committed to the Cargill Cocoa Promise, to improve the lives of cocoa farmers and their communities, while securing a thriving cocoa sector for generations to come.

Choose from our extensive range of off-the-shelf powders or discover our unique tailor-made solutions to develop your next delicious creation. Visit our new Gerkens website and let us take you on a journey to goodness.