In the quest for cleaner eating, consumers are turning to ingredients and scrutinizing labels.
We have observed this clean eating trend for many years, and consumers' desire for minimally processed, more natural foods continues to grow.
Our recent IngredienTracker™ proprietary research shows that 65% of EMEA consumers are extremely/very likely to check the ingredients list when buying food and beverages, and that has grown by 2 pts since 2019.
Consumers are looking for recognizable ingredients. That's true for 7 in 10 consumers in EMEA. 64% also avoid artificial ingredients and almost the same number also prefer food and beverages with fewer ingredients on the labels.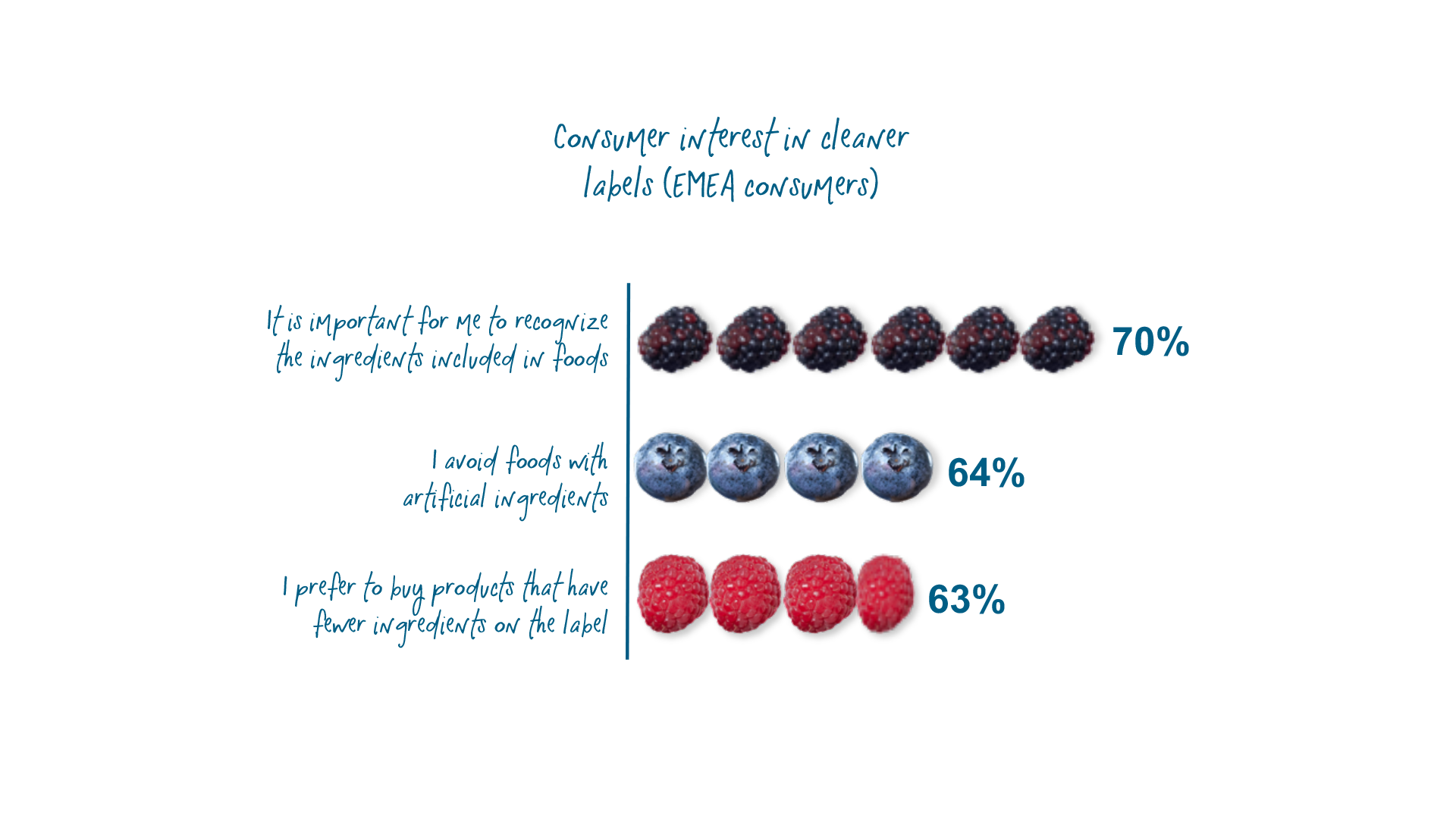 Discover our solutions that help clean up your label
Our range of Trilisse® blended solutions are designed to help clean up your label, by leveraging our broad range of label-friendly ingredients, such as proteins, fibers, native starches, pectins and lecithins.
Trilisse® FM 1221: A plant-based blend of citrus fiber, soy lecithin and chicory root fiber, designed to clean up the label and enhance nutritional profile at the same time.