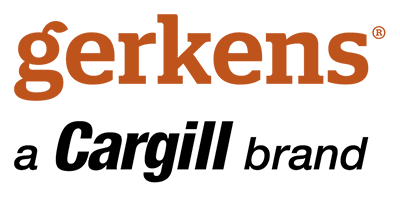 Powders in Practice
For a world of applications
Gerkens® cocoa powders are reassuringly predictable and high in quality, guaranteeing your end products a delicious taste and colour – everywhere in the world.
Our powders can be used for a range of great tasting applications.
A great cocoa taste in dairy applications
For consistent performance across desserts and puddings, the Gerkens® brand offers the industry's smoothest finely ground powders which work in dairy applications, time and time again. This consistency is made possible due to tight microbiological controls. In addition, analysis of the powder's performance on your product lines by our technical teams means you can have confidence in the shelf-life of your dairy products.
Delicious ice cream, with Gerkens® Dutch dark
For a uniquely summery sensation, Gerkens® powders combine the broadest spectrum with the most consistent experience for a delicious chocolaty ice cream. Based on a blend of the world's best beans, our high-fat Dutch dark powders, for example, result in a full-bodied, indulgent ice cream, in a colour that we can tailor for the preferences of your consumers.
Stir in Gerkens® powders for a bakery sensation
With the best blending skills in the industry, the Gerkens® range offers your consumers a deliciously consistent experience when it comes to cookies, cakes, muffins and brownies. With a huge spectrum of powders for both wet and dry applications, we can offer you a unique signature blend – for a taste and colour that consumers will recognise, year in, year out.
The perfect fit for chocolaty confectionery
In the restless confectionery market, cocoa flavours are constantly reinvented. With us, you'll get the innovation support you need, coupled with Cargill's global consumer insights. Our high-impact powders are perfect for your next confectionery innovation, tailored to your preferred cost profile.
Instant-friendly powders – ready for action!
Forget lumps and bumps in vending machine hot chocolate, bakery mixes or homemade warm and cold chocolate milk – the Gerkens® instant powder range offers market-leading dispersibility with brilliant consistency. By working with our innovation teams, you'll get a tailored flavour developed to the right alkalization levels, delivered consistently in terms of colour and texture. For your cold instant applications, our state-of-the-art processing methods will enhance the wettability and dispersibility of the powders too.
Some Cargill products are only approved for use in certain geographies, end uses, and/or at certain usage levels. It is the customer's responsibility to determine, for a particular geography, that (i) the Cargill product, its use and usage levels, (ii) the customer's product and its use, and (iii) any claims made about the customer's product, all comply with applicable laws and regulations.