AccuBrine® blend truck loading & blending system
Customized Liquid Blends for Any Brine Maker
Take your brine maker to the next level by making your own customized liquid blends to tackle any winter weather situation with the AccuBrine® blend truck loading & blending system. This state-of-the-art system works independently of your brine maker and gives you the freedom and flexibility to grow your liquids program as you see fit.
Easy. Accurate. Efficient.
Using an in-line volume ratio blending method to fill your truck with customized brine blends accurately and quickly, the AccuBrine® blend truck loading & blending system's modular design gives you the option to add multiple additives to blend with brine. The system also gives you the option to add tanker truck offload capabilities easily and economically. Finally, it eliminates the need to store blended product in storage tanks as a custom blend can be made in real time as it is being sent directly to a liquid application truck.
Expands to Meet Your Needs
Designed to accommodate customers who want to load trucks quickly and allow them to make custom brine recipes, the AccuBrine® blend truck loading & blending system can load brine only or make a volume ratio blend of brine and various additives directly into your liquid application trucks. Its adaptability ensures that you will easily be able to meet current and future liquid use.
Did you know?
Cargill Deicing Technology brine makers now have an awarded contract with the NJPA?
Learn more about the benefits of NJPA.
Questions About Deicing. Ask Dr. Scott.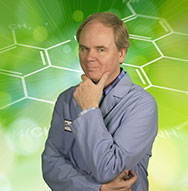 With over 20 years of research experience with deicers, Dr. Scott is ready to answer your most pressing questions about winter maintenance.