Questions About Deicing. Ask Dr. Scott.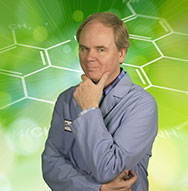 With over 20 years of research experience with deicers, Dr. Scott is ready to answer your most pressing questions about winter maintenance.
APWA Presentations
Dr. Scott Presents...
As a highly recognized scientist in the research of deicing, Dr. Scott Koefod is often invited to speak at popular industry trade shows and events. Watch his live presentation from the 2015 APWA Show for Snow.