WinterPave® Asphalt Anti-freeze
Prevent ice and hazardous hardpack from adhering to the roads.
Cargill Road Safety is proud to be the exclusive U.S. distributor for WinterPave® asphalt anti-freeze, a proactive solution for reducing traffic disruption caused by snow and ice.
This environmentally friendly anti-icing additive is added directly to the asphalt mix during its production. Its anti-icing properties help prevent snowpack and ice from bonding to the pavement at surface temperatures greater than 17 degrees Fahrenheit. This process changes the formation of the ice crystals which prevents hazardous hardpack from adhering to the road surface and allows for easier plowing and safer conditions overall.
WinterPave® asphalt anti-freeze works within the surface layer to help reduce pothole formation and extend pavement life.

Questions About Deicing. Ask Dr. Scott.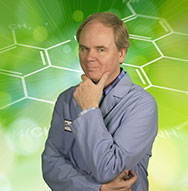 With over 20 years of research experience with deicers, Dr. Scott is ready to answer your most pressing questions about winter maintenance.