Cargill to present new information about sweetness formulating at BevTech '13
Experts will discuss formulating beverages with Cargill's Truvia® stevia leaf extract and Xtend® sucromalt


MINNEAPOLIS – April 26, 2013 – Cargill will shine the spotlight on two of today's most exciting sweetener innovations – Truvia® stevia leaf extract and Xtend® sucromalt – during this year's BevTech '13, the 60th annual meeting of the International Society of Beverage Technologists. The event takes place April 29-May 1 in Fort Lauderdale, Fla.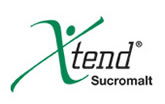 As the reduced calorie/reduced sugar and functional beverages market continues to grow, formulators are looking to innovate. In fact, a recent Mintel study indicated that sales of functional beverages have grown as much as 267 percent since 2004 and forecasts the category will grow 19 percent through 2014. Cargill's experts will help attendees make informed decisions about formulating with stevia and sucromalt during their presentations at the Technical Committee forums on April 29 at 2 p.m.
Next Generation Stevia Sweeteners: Dr. Brian Guthrie will introduce new information about formulating with stevia leaf extract, a versatile sweetener used to reduce calories and sugar in foods and beverages. He will discuss how next generation stevia sweeteners are being identified through a systematic study of the taste attributes. Using a Beidler*-type relationship, this model can be used to optimize steviol glycoside combinations for specific applications, and to manage stevia leaf extract supplies to ensure a consistent taste quality in the final products.
Sucromalt: A Novel Slowly Digestible Carbohydrate: In this presentation, Cargill's Stefanie Ringo and Kristen Dammann will provide an overview of sucromalt's production and regulatory status; health benefits as a nutritive carbohydrate with a low glycemic index; as well as examples of prototypes featuring reduced sugar formulations.
*According to the Florida State University website, Dr. Lloyd M. Beidler has been called "the father of taste physiology." Lloyd's own research, which he described as focusing on "the physiology and biophysics of olfactory and gustatory systems, including regenerative properties, transduction, and their relationship to animal and human food intake," brought him many honors.

For more information about Cargill's ingredients that enable better for you beverages, please visit www.cargill.com/food/health or www.truvia.com.
# # #
About Cargill
Cargill is an international producer and marketer of food, agricultural, financial and industrial products and services. Founded in 1865, the privately held company employs 142,000 people in 65 countries. Cargill helps customers succeed through collaboration and innovation, and is committed to applying its global knowledge and experience to help meet economic, environmental and social challenges wherever it does business. For more information, visit Cargill.com and its news center.

Media Contact: [email protected]