Cargill, its Canadian businesses, employees, donate to High River flood relief efforts; more than $250,000 pledged to date
Funds will be provided to Red Cross and other relief organizations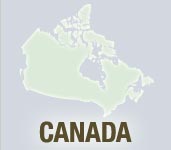 HIGH RIVER, Alberta – June 26, 2013 – Cargill, its Canadian businesses and employees are donating funds for relief efforts aimed at helping victims of recent severe flooding to High River, Alberta, and surrounding communities. Today the company announced a donation of $250,000 toward relief efforts, with additional funding available through corporate matching and employee contributions to relief organizations.
"During the worst part of the flooding late last week and over the weekend, we opened the plant's cafeteria to serve meals to anyone who needed them, and we sent food to relief workers," said Scott Entz, Cargill's beef plant general manager. "We did whatever we could to help those in need, including providing fresh meat, refrigerated trailers for storage, collecting clothing, providing shelter and assisting utilities companies and government agencies in their relief efforts. Our initial priority was focused on the safety and welfare of our employees and their families, and now we are focused on restoring our ability to produce meat as quickly as practical, which will also get our employees back to work serving and supporting our customers."
Some of the plant's 2,000 employees were directly impacted by floodwaters. Although Cargill's beef processing plant in High River was not directly impacted by the floodwaters, operations there have been restricted until the fresh water supply – a key requirement for beef production – has been restored. Although crews are working to restore fresh water to the community, then the plant, specific timing for the availability of sufficient water to process cattle has not yet been determined. Yesterday and today, Cargill water that was in storage at the plant site was supplemented with water brought in by truck to allow beef production from carcasses that remained in the cooler from last week's cattle harvest. No further beef production will take place until fresh water supplies are restored to the plant.
"I am proud of Cargill employees who generously supported relief efforts in many ways, some while their homes were inundated with floodwater," stated Entz. "People helped out any way they could, and Cargill giving back to our community will help us all to rebound more quickly."
# # #
About Cargill
Cargill is an international producer and marketer of food, agricultural, financial and industrial products and services. Founded in 1865, the privately held company employs 142,000 people in 65 countries. Cargill helps customers succeed through collaboration and innovation, and is committed to applying its global knowledge and experience to help meet economic, environmental and social challenges wherever it does business. For more information, visit Cargill.com and its news center.