Cargill begins construction of oil crush plant in Volgograd, Russia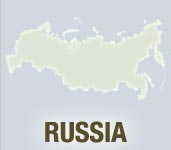 Cargill hs begun construction of a new sunflower oil crush plant in Novoanninskiy in the Volgograd region of southern Russia.
Volgograd, Russia — September 19, 2013 — Cargill has begun construction of a new sunflower oil crush plant in the town of Novoanninskiy in the Volgograd region of southern Russia. The company will invest in excess of US $200 million in the facility, which will process up to 640,000 tonnes of sunflower seeds per annum.
"Cargill is a significant participant in Russian agriculture," said Andreas Rickmers, head of Cargill's grain and oilseeds business in Europe. "We are pleased to make this investment as Russia is an important strategic market for us and we continue to see excellent potential in the country's agricultural sector. Our customers in the food and feed industry will benefit from this new reliable source of oil and protein meal"
Rickmers continued: "This investment is in line with our strategy to focus on the growth and development of our offering to farmers in Russia. The new plant's capacity will ensure a local outlet for their crops. This is an important part of our total offering which includes a range of services, advice and financial tools. Our own success depends on the ability of farmers to run a thriving and prosperous business."
The state of the art facility will conform to the highest health and safety standards and is expected to be operational in time for the 2015 harvest. It will serve Cargill's food and feed industry customers, both in the Russian domestic market and around the world. It will join Cargill's network of oil crush plants around the world.
- end -
About Cargill
Cargill is an international producer and marketer of food, agricultural, financial and industrial products and services. Founded in 1865, the privately held company employs 140,000 people in 65 countries. Cargill helps customers succeed through collaboration and innovation, and is committed to applying its global knowledge and experience to help meet economic, environmental and social challenges wherever it does business. For more information, visit www.cargill.com.
Cargill in Russia
Cargill began its activities in Russia in 1991 with the opening of a representative office in Moscow, although a prior trading relationship with Russian-based organizations dates back some 30 years. Today, aside from the company's significant grain and oilseeds activity, there are other locations where Cargill operations are concentrated: Efremov (Tula region), Krasnodar and Rostov-on-Don. The total number of Cargill employees in Russia is around 2,700. Cargill is one of Russia's biggest foreign investment partners which have invested over $900 million into the development of the country's agriculture and food industry.
Main activities in Russia include grain processing and trade; production, processing and packing of oils; starches, sweeteners and other ingredients production; animal feed production and consultations to specialists in the meat, confectionary and other food and feed businesses. For more information, visit www.cargill.ru.
Cargill's grain and oilseeds business in Russia
Cargill provides a regular turnover of cereals produced by the local farming communities. At the present time Cargill ships Russian and Kazakh grain from the ports of the Black Sea and The Sea of Azov to export markets as well as to domestic customers. Over the years of successful activity in the grain market of the country, Cargill has built up a significant supplier base in Russia by working directly with agricultural producers within the country. Today the company owns several grain silos in Southern part and one grain silo in the Central Part of Russia and also river terminal for grain export and transit from different parts of Russia and Kazakhstan. Cargill purchases sunflower oil on the whole territory of Russia for Efremov Plant of agricultural oils supply.