Cargill completes acquisition of Joe White Maltings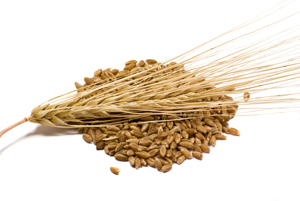 Cargill Australia announced that it has completed the acquisition of Joe White Maltings.
MELBOURNE, Australia – 1, November 2013 – Cargill Australia Limited announced today that it has completed the acquisition of Joe White Maltings from Glencore International.
Philippa Purser, Cargill Australia Managing Director said: "Cargill Australia was recently informed by the Foreign Investment Review Board that the Federal Government had no objections to the acquisition and we have now concluded the transaction ."
"Through its investments over many years, Cargill continues to demonstrate a long-term commitment to the future and success of Australian agriculture and farmers, and we are delighted with this new opportunity in the malting industry," said Ms Purser. "We look forward to bringing our malt industry expertise and additional capital to Joe White Maltings to continue to grow the business which will ultimately benefit Australian malting barley growers, our domestic and international customers and the Joe White Maltings' employees."
Doug Eden, President of Cargill's Global Malt business, said: "The acquisition of Joe White Maltings provides Cargill with a global footprint in all key global barley production areas and we are now in a position to provide better opportunities for our Australian farmer customers and better meet the needs of our global and leading regional brewers."
###
About Cargill
Cargill provides food, agriculture, financial and industrial products and services to the world. Together with farmers, customers, governments and communities, we help people thrive by applying our insights and nearly 150 years of experience. We have 142,000 employees in 67 countries who are committed to feeding the world in a responsible way, reducing environmental impact and improving the communities where we live and work. For more information, visit Cargill.com and our News Center.
About Cargill in Australia
Cargill Australia was established in 1967 and is now a diverse agribusiness. Business operations include grain, oilseeds and cotton origination; storage and handling; processing and vegetable oil refining; domestic and export marketing; procuring food and feed items primarily for the Japanese and South East Asian markets through our Toshoku business; and a number of agribusiness food and meat joint ventures. For more information, visit: www.cargill.com.au