Cargill begins operations at Fort Dodge corn wet mill ethanol facility
FORT DODGE, IA – November 4, 2013 – Cargill announced today that it has begun operating its corn wet mill ethanol plant in Fort Dodge, Iowa. Cargill purchased the idled facility from Tate & Lyle in 2011.
"We are excited to be operational in Fort Dodge," said Al Viaene, Fort Dodge facility manager, Cargill Corn Milling North America. "When full production capacity is reached, the plant will consume 150,000 bushels of corn a day and turn out five products including dextrose, ethanol and SweetBran feed for cattle."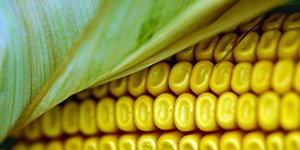 The corn wet mill ethanol plant will provide the base load corn grind for the campus. adipiscing elit.
The corn wet mill ethanol plant will provide the base load corn grind for the campus, and will also support additional business growth in the coming years. When completed, Fort Dodge will be a world class bio-refinery campus that will produce ethanol and other bio-based products.
"This investment demonstrates Cargill's continued commitment to Iowa agriculture," said Governor Terry Branstad. "The Fort Dodge facility will create over 100 jobs in Webster county and the addition of CJ will lead to further job growth in Fort Dodge."
###
About Cargill
Cargill provides food, agriculture, financial and industrial products and services to the world. Together with farmers, customers, governments and communities, we help people thrive by applying our insights and nearly 150 years of experience. We have 142,000 employees in 67 countries who are committed to feeding the world in a responsible way, reducing environmental impact and improving the communities where we live and work. For more information, visit Cargill.com and our News Center.