Cargill at SupplySide West
Great tasting prototypes will showcase health-promoting ingredients and specialty sweeteners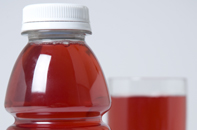 Cargill at SupplySide West. Great tasting prototypes will showcase health-promoting ingredients and specialty sweeteners.
MINNEAPOLIS – Nov. 12, 2013 – Cargill's booth at this year's SupplySide West will give industry insiders a look at just how great products taste when formulated with its health-promoting ingredients and specialty sweeteners. Visitors to Cargill's booth (#24079) will learn about and sample prototypes that feature ingredients that add fiber and support bone and digestive health, as well as weight management and sugar reduction formulations. SupplySide West takes place Nov. 14-15 at The Venetian in Las Vegas.
Featured prototypes include the following:
Consumers are increasingly looking to food and beverages for health benefits. According to a recent International Food Information Council Foundation (IFIC) study, 76 percent say the added health benefits of functional foods provide a compelling reason to consume them more often*.
"We work daily with customers to create functional foods that meet consumers' demands for great tasting foods with health benefits," said David Henstrom, vice president, Cargill. "With the broadest ingredient portfolio in the industry and deep expertise creating on-trend products, Cargill is showing prototypes at SupplySide West that demonstrate creative ideas for customers looking to innovate and grow in the functional foods marketplace."
For more information visit www.cargillfoods.com.
*Functional foods report from IFIC 2011
# # #
About Cargill
Cargill provides food, agriculture, financial and industrial products and services to the world. Together with farmers, customers, governments and communities, we help people thrive by applying our insights and nearly 150 years of experience. We have 142,000 employees in 67 countries who are committed to feeding the world in a responsible way, reducing environmental impact and improving the communities where we live and work. For more information, visit Cargill.com and our News Center.