Cargill's edible oil portfolio expands with acquisition of Leonardo Olive Oil from Dalmias
Acquisition bolsters Cargill's consumer brand portfolio and expands market reach in India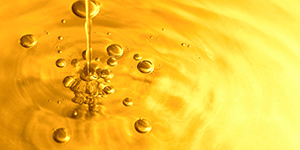 Cargill has a strong presence in the olive oil segment worldwide. The acquisition bolsters Cargill's consumer brand portfolio and expands market reach in India.

Gurgaon, 10th February 2014: Cargill today announced the signing of an agreement with Dalmia Continental Pvt. Ltd (DCPL) to acquire its Leonardo Olive Oil business. Leonardo, the leading brand in the olive oil segment, is a pioneer in establishing the popularity and use of olive oil in India. Cargill has a strong presence in the olive oil segment worldwide, and this acquisition will create a unique opportunity for Cargill to participate and create value of this nascent and high-growth category in India. This acquisition helps Cargill consolidate its position in the premium oils segment.
Commenting on the acquisition Mr. Siraj Chaudhry, Chairman, Cargill India, said "We have a history of acquiring brands with very high pedigrees. Leonardo Olive Oil is an iconic and trusted name associated with purity, goodness and cooking healthy delicious food, since 2003. Olive oil is a rapidly growing segment gaining much popularity as a healthy cooking option. This acquisition represents a natural extension of Cargill Food's India strategy in the premium consumer space by providing a diversified portfolio of products. We will build on its strong brand heritage, and consumers will benefit from Cargill's commitment to quality, food safety, innovation and value."
Expressing his thoughts on the acquisition, Mr. VN Dalmia, Chairman, Dalmia Continental, said "Dalmia Continental drove the olive oil market in India to high rates of growth and made Leonardo the leading brand. We were determined to let our baby go only to a new parent that we were certain would foster it with the same care and attention that we did. There is an inflection point in the life of each product and Leonardo is at that point. It is poised to take the next leap forward to retain its leadership status and Cargill is the best new parent to promote that effort."
Cargill also announced that, post the acquisition, Mr. VN Dalmia has consented to be associated with Cargill as an advisor for the Leonardo Olive Oil business.
The olive oil market in India has grown rapidly in the last decade from 1,000 tonnes in 2003 to 12,000 tonnes in 2013, according to the Indian Olive Association.
"Acquiring Leonardo underscores Cargill's long-term commitment to growing our consumer food business in India. It is an excellent fit with our existing strong brand portfolio through which we serve a significant consumer base across the country. Leonardo's acquisition will give us the relevant access & entry to a premium brand in edible oils which has the potential to be horizontally integrated across other premium & related food categories." said Mr. Aseem Soni, Director – Consumer Sales, Cargill Foods India.
Contact
Anjali Kakkar, Head - Corportae Communications, Cargill India, [email protected], Handphone: + 91 8527263585
# # #
About Cargill
Cargill provides food, agriculture, financial and industrial products and services to the world. Together with farmers, customers, governments and communities, we help people thrive by applying our insights and nearly 150 years of experience. We have 142,000 employees in 67 countries who are committed to feeding the world in a responsible way, reducing environmental impact and improving the communities where we live and work. For more information, visit Cargill.com and our News Center.
About Cargill in India
Cargill's operations in India started in 1987. It has businesses in refined oils, food ingredients, grain and oilseeds, sugar, cotton, animal feed, trade structured finance and operate a non banking financial company. Cargill markets leading consumer brands of edible oils such as NatureFresh, Gemini and Sweekar and Rath brand of hydrogenated fats in India. Cargill also markets NatureFresh brand of packaged wheat flour. It employs more than 2,000 employees working across offices and plants and a network of warehouses and depots.
Cargill Foods India (CFI) processes, refines and markets a wide range of both indigenous and imported edible oils, fats and blends to the food industry and also serves household consumers with branded and vitamin-fortified edible oils. It offers high quality food ingredients to the growing needs of food manufacturers and the food service industry. CFI owns and operates three edible oil refineries located at Paradeep (Odisha), Kandla (Gujarat) and Kurkumbh (Maharashtra) which comply with world-class international quality assurance and food safety standards.
About Dalmia Continental
Dalmia Continental is a leading provider of premium wellness foods. Its flagship product, Leonardo Olive Oil, was launched in 2003 and has since then grown at 120% compounded annual growth. Leonardo is currently the No.1 brand of olive oil and a pioneer in establishing the popularity, image and use of olive oil in India. Dalmia Continental's product portfolio also includes Leonardo Olives, Leonardo Premium Pasta, Leonardo Pickles, Hudson Canola Oil and Clausthaler Non-Alcoholic Beer. Dalmia Continental is a prominent company of the Dalmia family. The Dalmia family controls companies in India and abroad the turnover of which, if combined, would currently exceed US$ 10 billion.