Cargill obtains approval for use of sunflower lecithin in food in Japan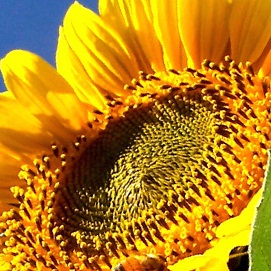 Cargill's Topcithin™ sunflower lecithin is suitable for a variety of food applications.
MECHELEN, Belgium — April 29 2014: Cargill has obtained approval for the use of sunflower lecithin in Japan – the only country in the world where it had not previously been approved for food applications.
Approval by Japan's Ministry of Health Labour and Welfare means that Cargill's Topcithin™ sunflower lecithin, a clean label non-GM emulsifier – made from oilseeds for which GM plant varieties do not exist at a commercial level – is available to customers in Japan for the first time. It also means food companies worldwide can export products containing Topcithin™ sunflower lecithin for sale in the growing Japanese market.
Moreover, sunflower seeds are not amongst the common causes of food allergy, so Topcithin™ is not subject to allergen labelling requirements, unlike soy-derived varieties.
Cargill Texturizing Solutions commissioned studies from leading Japanese research company INA Research Inc. to fulfil the conditions for use from the country's food authorities. After working closely with the Japanese government's approval panels for three years, official approval of sunflower lecithin (E322) as a food additive was published on 10 April 2014.
Chris Hollebeck, Cargill Texturizing's Business Line Manager, Lecithins, explains: "Until now Japan was the only country where sunflower lecithin had not been approved for food use, so businesses in this market and those exporting to Japan were missing out on this natural and safe alternative to soy lecithin.
"We initiated and secured the approval from the Japanese food authorities, and are pleased that our customers in Japan can now benefit from our versatile, nature-derived and non-GM Topcithin™ sunflower lecithin," he said.
First introduced in 2008, Cargill's Topcithin™ sunflower lecithin is derived from European sunflower crops and produced in fully backwards integrated facilities to minimise risk of cross-contamination, traceable from field to fork.
A versatile emulsifier and wetting agent, Cargill's Topcithin™ sunflower lecithin is suitable for a variety of food applications, such as confectionery, particularly chocolate, bakery and convenience foods. It offers improved dispersibility properties compared to soy lecithin, and matches its functionality, taste and colour. Topcithin™ sunflower lecithin can also replace synthetically produced emulsifiers, such as ammonium phosphatide and citric acid esters of mono and di-glycerides, without compromising on performance, taste or appearance.
Topcithin™ sunflower lecithin is part of Cargill Texturizing Solutions' portfolio of texturizers, ranging from single ingredients from major crop extracts (starches, soy proteins, lecithins), seaweed extracts (carrageenans, alginates) and fruit extracts (pectin, locust bean gum) and sugar fermentation (Xanthan gum) to multi-component functional food systems. Of further benefit to manufacturers is Cargill's extensive expertise in origination, formulation for consistent texture and global supply chain.
###
About Cargill
Cargill provides food, agriculture, financial and industrial products and services to the world. Together with farmers, customers, governments and communities, we help people thrive by applying our insights and nearly 150 years of experience. We have 143,000 employees in 67 countries who are committed to feeding the world in a responsible way, reducing environmental impact and improving the communities where we live and work. For more information, visit Cargill.com and our News Center.
Cargill Texturizing Solutions
Cargill Texturizing Solutions is one of the world's leading suppliers of texturizers and emulsifiers to the global food and beverage industry. From design through development to manufacturing, Cargill Texturizing Solutions is committed to creating with its customers innovative new products for consumers to enjoy.
– ends –