Cargill strengthens its cocoa and chocolate R&D capabilities
Growing research & development function
Increased focus on innovation and customer connectivity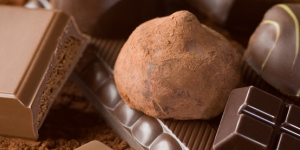 Cargill strengthens its cocoa and chocolate R&D capabilities.
Amsterdam, The Netherlands — May 7 2014 – Cargill's cocoa & chocolate business has appointed Willem van der Meijs to the role of Research & Development Manager. In this new role, van der Meijs will focus on new product development and further establish Cargill's expertise and knowhow around cocoa and chocolate product innovation.
Van der Meijs, who comes to Cargill from Danone's Medical Nutrition Division, said: "This is an exciting time to join Cargill and its highly talented people. We can see the growing need from within the industry to constantly and rapidly address evolving consumer demand. There is an opportunity for us to share our innovation capabilities and insights in consumption trends. It is our ambition to partner with our customers to help them achieve their ambitions to create, improve and revise their product and service offerings"
In addition, Cargill's cocoa & chocolate R&D function welcomes Miriam van Wanroij as the new manager in product and process development (PPD), undertaking fundamental, long-term R&D projects, and Barry Doesburg as the manager coatings and fillings within the technical services team (TS), which engages with customers in new product design.
Commenting on the step change taking place in the R&D department, Jos de Loor, President, Cargill Cocoa & Chocolate said: "The appointment of Willem van der Meijs, along with the other new colleagues demonstrates the resources Cargill's cocoa and & chocolate business is putting into R&D in Europe. We have an unwavering focus on supporting our customers and transforming our knowledge into applied expertise to meet their challenges."
- ends -
Cargill
Cargill provides food, agriculture, financial and industrial products and services to the world. Together with farmers, customers, governments and communities, we help people thrive by applying our insights and nearly 150 years of experience. We have 142,000 employees in 67 countries who are committed to feeding the world in a responsible way, reducing environmental impact and improving the communities where we live and work. For more information, visit Cargill.com and our News Center.
Cargill's Cocoa Promise
Cargill's Cocoa Promise is a commitment by the company made in 2012 to continue to partner with local governments, non-governmental organizations (NGOs), customers and farmer organisations – to make a difference to the lives of farmers and their communities, and to create value for our customers and our business by securing better quality cocoa. Cargill will continue to invest and provide financing, training and support to maintain and strengthen a sustainable cocoa supply chain in Côte d'Ivoire, Ghana, Cameroon, Vietnam, Indonesia and Brazil.
About Cargill Cocoa & Chocolate
Cargill Cocoa & Chocolate offers the food industry a wide range of both standard and customised cocoa and chocolate ingredients to be used in delicious bakery, confectionery, and dairy applications all over the world. Our product range includes high quality Gerkens® cocoa powders, chocolate including Wilbur®, Peter's® and Veliche®, coatings, fillings, cocoa liquors and cocoa butters. With years of experience in technical food expertise Cargill supports its customers in new recipes and new product development.
Our facilities in Belgium, Brazil, Canada, Côte d'Ivoire, France, Germany, Ghana, the Netherlands, UK and the USA are fully dedicated to produce in accordance with the highest food safety standards.
To secure a good quality and sustainable supply of cocoa beans we have our own cocoa bean sourcing operations for buying, handling and/or exporting of cocoa beans in Brazil, Cameroon, Côte d'Ivoire, Indonesia and Vietnam. Presence in all the leading producing countries allows Cargill to oversee the supply chain from beans at origin to cocoa and chocolate products on our customers' doorstep. In addition, extensive market research and analysis proves to be a source of valuable information to our customers.
For more information visit: for EMEA www.cargillcocoachocolate.com and for North America www.cargill.com/food/cocoachocolate
# # #