Cargill enters Turkish oils & fats market through Turyag acquisition
Cargill is acquiring Turyag's integrated plant (crush, refinery) along with a sales and manufacturing organization, related B2B brands and recipes, all IP and know-how.
This acquisition is driven by Cargill's ambition to grow in the fats and oils area in Turkey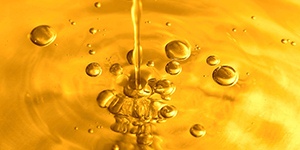 The acquisition will allow Cargill to expand its portfolio with oils and fats to better serve its customers in Turkey and beyond.
Istanbul, Turkey – 21 May 2014 – Cargill has signed an agreement to acquire Turyag, a Turkish fats and oils company employing more than 200 people. The acquisition will allow Cargill to grow its food ingredient activities in Turkey and to expand its portfolio with oils and fats to better serve its customers in Turkey and beyond.
The acquisition will include integrated crush and refinery assets, sales and manufacturing organizations, related B2B brands, intellectual property and know-how, and more than 200 people currently employed by Turyag. Excluded from the transaction are the retail business and consumer brands.
Murat Tarakçioglu, president of Cargill in Turkey said: "The acquisition of Turyag will help Cargill create value for our customers in Turkey. It will diversify our product offering and portfolio, enabling us to build stronger partnerships with global, regional and local customers."
Today, Cargill is a major player in Turkey with a strong position in the food space and particularly in starches and sweeteners. Tarakçioglu commented: "The acquisition provides our customers with additional opportunities in the oils and fats space and enhances our long term view for developing our business in the Middle East, Turkey and North Africa."
The transaction closed on July 1, 2014.
- ends -
Notes for editors:

About Cargill
Cargill provides food, agriculture, financial and industrial products and services to the world. Together with farmers, customers, governments and communities, we help people thrive by applying our insights and nearly 150 years of experience. We have 143,000 employees in 67 countries who are committed to feeding the world in a responsible way, reducing environmental impact and improving the communities where we live and work. For more information, visit Cargill.com and our News Center.
About Cargill in Turkey
Cargill has been active in Turkey since 1960. We have close to 300 employees in 9 locations in Turkey and in MENA; headquarters in Istanbul, offices in Ankara, Adana, Dubai, Cairo, Casablanca and 3 plants in Bursa/Orhangazi (starch & sweeteners), Kocaeli/Gebze (industrial products) and in Saudi Arabia ( Mefsco J.V.). Cargill Foods Turkey has activities in the following areas; starch & sweeteners production/sales, grain & oilseed trading, industrial products and finance. For more information please visit www.cargil.com.tr