Cargill donates $20,000 to Canadian Red Cross in support of flooding in Manitoba and South Saskatchewan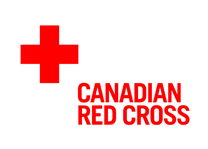 WINNIPEG - July 16, 2014 – Cargill Limited announced a donation of $20,000 to the Canadian Red Cross for relief efforts aimed at helping victims of recent severe flooding in the provinces of Manitoba and Saskatchewan.
"The Canadian Red Cross is very appreciative of the commitment and dedication of a caring corporate leader like Cargill, whose support allows us to provide the help needed by people impacted by flooding in Manitoba," said Shawn Feely, provincial director, Manitoba, for Red Cross.
With parts of the Prairies seriously affected by flooding due to excessive rainfall, Cargill is supporting the Canadian Red Cross in providing assistance to those people who were forced out of their homes or are faced with flooding.
"Our initial priority was focused on the safety and welfare of our employees and their families," said Jody Magotiaux, Manitoba Regional Manager, Cargill AgHorizons. "Now, we are focused on securing our communities, allowing us the capability to better support our farm customers whose homes and operations are located in the regions that are most severely affected."
Red Cross is asking people to help the flood recovery efforts by making a financial donation, which can be done online at www.redcross.ca/mbflood, by calling toll-free at 1-800-418-1111, or by visiting their local Red Cross office. Cheques should be earmarked Manitoba floods
Cargill provides corporate support to select regional, national and global nonprofit and nongovernmental organizations that serve multiple communities in which the company has a business presence. Cargill's giving is directed within its focus areas of food security and nutrition, education and environmental stewardship.
# # #
About Cargill
Cargill provides food, agriculture, financial and industrial products and services to the world. Together with farmers, customers, governments and communities, we help people thrive by applying our insights and nearly 150 years of experience. We have 143,000 employees in 67 countries who are committed to feeding the world in a responsible way, reducing environmental impact and improving the communities where we live and work. For more information, visit Cargill.com and ourNews Center.
About Cargill in Canada
Headquartered in Winnipeg, Cargill Limited employs more than 8,000 people in Canada, from British Columbia to New Brunswick. In addition to its diverse agricultural businesses, Cargill's Canadian interests include enterprises in the food, manufacturing, financial and risk management industries.