Cargill Wins Order of Excellence Award from Excellence Canada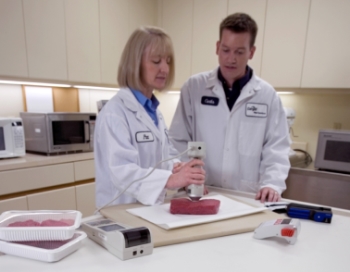 WINNIPEG – Cargill's Value Added Meat businesses in London and Jarvis, Ontario, and Spruce Grove, Alberta, will accept the 2014 Canada Order of Excellence for Quality award from Excellence Canada in Toronto on Oct. 30, 2014.
"This is one of Canada's most prestigious honours presented to a business, so we are quite excited to have been recognized with this award following Excellence Canada's visit to our site in June," said Derek Schoonbaert, managing director, Cargill Value Added Meats. "Every day, our employees demonstrate incredibly high standards of work, so I am proud to see their unwavering commitment being recognized by Excellence Canada," he added.
Founded in 1992 by Industry Canada, Excellence Canada is an independent, not-for-profit, organization committed to advancing organizational excellence across Canada. This is the second time Cargill has received an award from the organization. In 2011, Cargill received a Gold Trophy for Quality.
Allan Ebedes, President and CEO of Excellence Canada commented: "Cargill Value Added Meats has been awarded Excellence Canada's highest recognition award, the Order of Excellence for Quality. Having personally been on the first verification site visit to Cargill's chicken processing facility when Cargill applied for the Gold Canada Award for Excellence, I can attest to the fact that Cargill ensures the highest standard of quality. In fact, every staff member, including those on the front production lines, are empowered to stop production if they suspect that there is something on the line that is not to their personal satisfaction. Our sincere congratulations to the entire team at Cargill."
Again this year, Cargill is being recognized in the Quality category. This recognition is based on a comprehensive and thorough review of all aspects of its organizational practices including: leadership, strategic planning, customer focus, stakeholder engagement, process management, supplier focus and organizational results.
"It's a significant accomplishment for our business to be recognized from external sources for practices we do every day. We are thankful for our employees and their commitment to continuous improvement, and to setting high standards for performance in all aspects of our organization," said Schoonbaert.
# # #
About Cargill
Cargill provides food, agriculture, financial and industrial products and services to the world. Together with farmers, customers, governments and communities, we help people thrive by applying our insights and nearly 150 years of experience. We have 145,000 employees in 67 countries who are committed to feeding the world in a responsible way, reducing environmental impact and improving the communities where we live and work. For more information, visit Cargill.com and our News Center.
About Cargill in Canada
Headquartered in Winnipeg, Cargill Limited employs more than 8,000 people in Canada, from British Columbia to New Brunswick. In addition to its diverse agricultural businesses, Cargill's Canadian interests include enterprises in the food, manufacturing, financial and risk management industries. For more information, visit www.cargill.ca.