Showcasing the value of innovation at Food Ingredients Europe
The event, taking place in Paris 1-3 December, offers customers the opportunity to find out for themselves how they can meet current market challenges through innovative solutions that reach untapped and changing consumer needs.
Differentiation and value-engineering solutions
Differentiate in your market with easy-to-apply innovations that meet some of the most pressing industry challenges. You can discover how to capture and add value to your existing ranges, capitalize on the trend for premium and wellbeing-inspired products and secure your future through credible, award-winning sustainability and that help you thrive in a challenging market.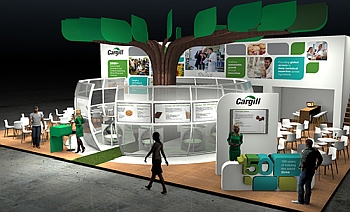 Diverse application possibilities
Test out new concepts at our "innovation hub" where you can discuss diverse application possibilities with our global R&D team and discover how our cocoa and chocolate products work in practice alongside a range of ingredients from across Cargill's broad portfolio.
Innovative product ideas
You will have the opportunity to sample chocolate milk made with sustainably sourced Gerkens® high impact cocoa powders to create a darker, more grown-up chocolate milk drinks. Or try no-sugar added chocolate praline with a fat-reduced creamy center, ideal for creating indulgent applications for health-conscious consumers, alongside a range of innovative prototypes from around the Cargill network.
Award-winning sustainability initiative
You can also discover sustainability solutions that meet market demand through our award-winning Cargill Cocoa Promise. Join us for the FIE Awards ceremony – taking place in the atrium above hall 6 on 1 December from 6.00pm. Here, you can find out why our pioneering project offering affordable finance to cocoa cooperatives has won Best Sustainability Initiative, by enabling farmers to invest in their own futures – and help secure the future of the industry – by building more sustainable and professional businesses.
Meet with us at the Cargill booth at Food Ingredients Europe (booth #6K5), or get in contact with your sales manager to discover more ways you can drive sustainable growth through deep chocolate and cocoa expertise alongside extensive food ingredients knowhow – to help increase your speed to market and improve the success rate of your product innovations.