Citrus Peel Fiber
FiberDesign™ Sensation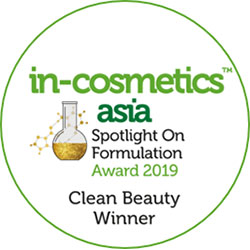 Cargill Beauty is one step ahead when it comes to Beauty upcycling with our newest innovation: FiberDesign™ Sensation.
Cargill strives to achieve zero waste. One of the ways in which we can do this is by researching, developing and formulating with side streams from the food production process.
For years already, Cargill has been using a side stream of lemon juice production to extract pectin, a food texturizer made from citrus peels. Today, Cargill goes even further by creating a new texturizer and emulsion stabilizer for cosmetics based on citrus peel fibers from the pectin production side stream. The combination of these citrus peel fibers with sclerotium gum, resulted in the creation of FiberDesign™ Sensation, a new texturizer and emulsion stabilizer designed specifically for skincare. To add to its credentials, it is biodegradable and derived from 100% natural origin (in accordance with ISO 16128).