Cargill insights into bakery trends
Helping you creating sweet taste of product success
May 11, 2016
To keep at the cutting-edge of consumer needs, Cargill Cocoa & Chocolate monitors a wide range of trends at different levels: macro, food, cocoa and chocolate ingredient and categories. By giving you a chocolate perspective from a leader in the industry, we can provide inspiration for your next big development.
An example is our analysis of the European biscuit and bakery market. Our trends monitoring reveals a category shaped by polarized consumer demands: a desire for indulgence and gourmet experiences versus a wish to make healthy food choices.
The re-emergence of premium
Consumers are seeking out high-quality, innovative products, and are willing to spend more on them. Whether obtained with premium perceived chocolate, such as our Belgian chocolate or extra-dark cocoa powders, more than ever chocolate flavour brings an indulgent and superior touch to products.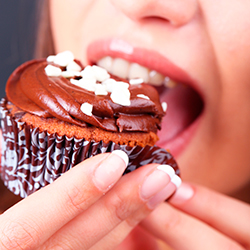 Chocolate takes an additional dimension with confectionery players, delighting consumers with the signature taste of their favorite chocolate in combination with their beloved cake. With the diversity of applications, bakers are able to let their imaginations run wild. Smooth fillings are welcoming crispy chocolate drops or are even being replaced by real snappy chocolate.
Within this context, the brand story and image are also important. Products that clearly state they use responsibly sourced and/or single-origin ingredients are one way to attract premium consumers. Our Ecuador chocolate, for example, can give extra value to pure butter shortbread.
Wild experimentation through hybrid innovations
The market for anything that is crazy, interesting and fun is flourishing. Whether playing with flavour or texture, new blends of format or blurring categories, the opportunities for bakers are boundless. You can get inventive using our range of colored and flavored coatings and our chocolate applications can provide the perfect balance for deliciously unusual recipes – such as match tea flavored biscuits balanced with smooth chocolate.
Supporting a quest for health and naturalness
The market continues to show an increase in 'better for you' products. On one hand, 'free from' positionings are growing rapidly, but on the other hand added nutritional benefits are also being sought. Consumers are also increasingly interested in natural and less processed products. Products with organic claims are benefiting from this trend towards naturalness, as well as being strengthened by consumer concerns about environmentally and ethically sound food sources.
If you are looking to obtain an organic claim for your product our organic chocolate can contribute, adding value through the use of responsibly-sourced and more natural ingredients. Additionally, our lactose-free chocolate or our yogurt-flavored white chocolate, coatings or fillings can create 'allowable' bakery indulgences.
Turning trends into your next hit product
Through our broad range of innovative applications and ingredients, we can provide the solutions to turn trends into delicious new products.
"This example illustrating the bakery category trend is only a glimpse of what we can provide to help you in the success of new product development," says Brigitte Bayart, Senior Marketing Manager Chocolate, Coatings & Fillings.
To learn more about trends at each level and see how we can support you to develop your next chocolate innovations, contact your Sales Manager.