Happy 100th, Nutrena! Cargill's oldest brand has fed animal generations for generations.
October 28, 2021
Some things were different in 1991 when Chuck Warta began his Cargill career as a territory sales manager: there were few cell phones, scarce internet access, no virtual meetings.
One thing was the same as today, though: Nutrena. Our longest-running brand was a staple for Cargill's growing feed business — a fact that remains true to this day.
"I started my career with Cargill selling Nutrena branded products to dairy, beef and rural lifestyle customers in Oklahoma and Arkansas," Chuck recalls.
Three decades later, Chuck leads Cargill's health technologies business and Nutrena is celebrating a milestone: one hundred years of working to make the highest quality nutrition for livestock and companion animals.
"Our commitment to high-quality nutrition makes the Nutrena label a symbol of trust for customers," Chuck reflects. "It's the kind of trust that comes from 100 years of leadership and innovation in giving animals — and those who raise and care for them — industry leading options and performance."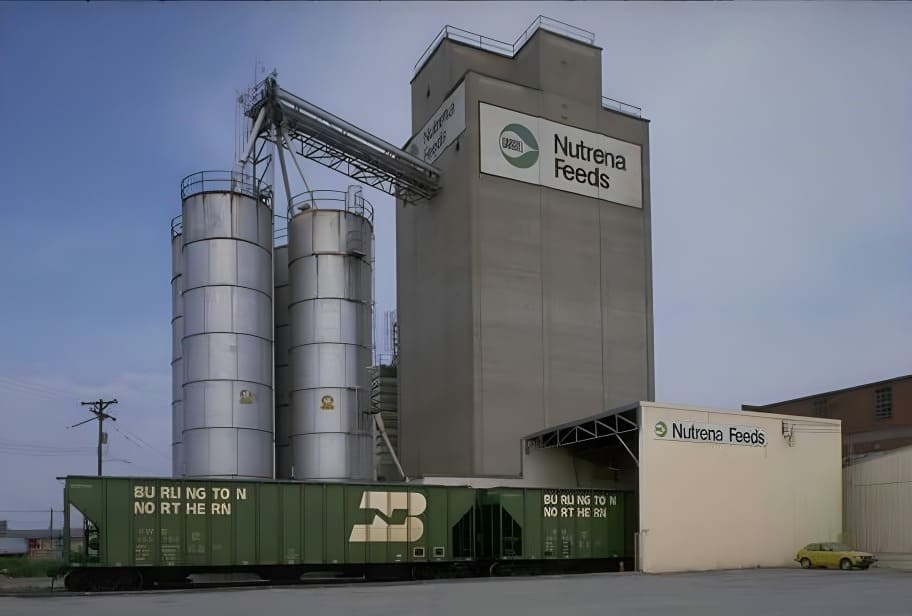 A journey through time.
The Miller-McConnell Grain Company — a feed producer based in Kansas City — registered the Nutrena brand in 1921.
For the following two decades, Nutrena gained customers' trust with eye-catching innovations, such as the introduction of the first colored bag in the feed industry in 1925, as well as the use of pellet mills in 1929.
It was in 1945 when Nutrena hit its big break. Cargill, which had been selling feed since 1884, purchased Nutrena's stock — kickstarting decades of growth and innovation. Check out the video below and take a journey through Nutrena's history.
You only turn 100 once.
Nutrena's importance for Cargill's animal nutrition enterprise cannot be overstated. The brand is an icon: it represents the past as much as the present and the future — a vision that the animal nutrition team built on to celebrate this landmark.
"To celebrate 100 years, Nutrena is giving customers, consumers, and Cargill a reflective look at how delivering quality nutrition to the animals they care about never gets old," says Brian McMeekin, strategic marketing and technology director for the North American business.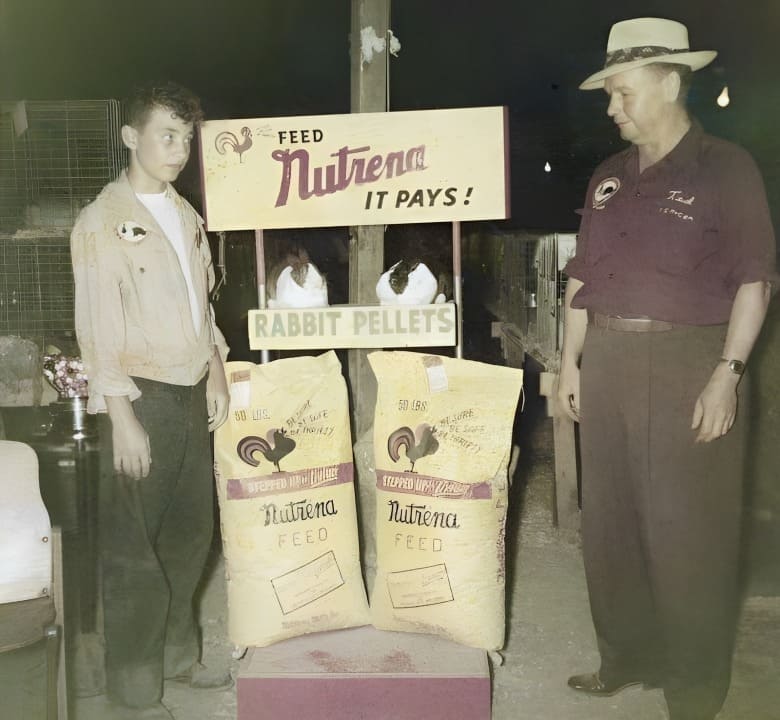 During the coming weeks, Nutrena's social channels will feature content that highlights how our products and solutions give animal owners confidence that their livestock and companions will thrive and perform to their expectations.
"Delivering shared value for Cargill and our customers is something Nutrena has done for generations and will continue for generations to come," Brian adds. "Stop by and get to know our story."
Don't miss Nutrena's 100th anniversary campaign on Facebook, Instagram, Twitter and YouTube.