Cocoa Farmer Training
Improving farm productivity through regular training and practical coaching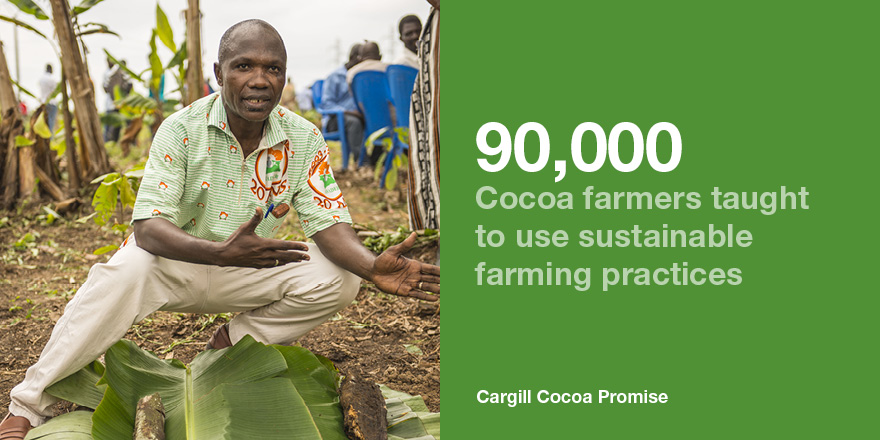 Farmers can run their farms as successful businesses that produce a living income or better if they have access to the appropriate training and tools. Our Farmer Field Schools and coaching programs show farmers the techniques and practices they need to improve agricultural practices, run their farms profitably, and play a positive role in their communities.
The training farmers need varies from country to country; our flexible approach reflects this.
Ultimately, we want all of the farmers we work with to reach high standards of agricultural, social, business, environmental, and health and safety good practice, and will work with their cooperatives to achieve this.
Introducing one-to-one coaching
After several years of participating in Farmer Field Schools, farmers were accessing the training but we discovered they needed more direct, one-to-one support to benefit more efficiently from our training efforts.