How cocoa certification money is invested
Being transparent about where your money goes
Customers contribute to the success of certified sustainable cocoa. Cargill is committed to being completely transparent about how your contribution for buying certified sustainable cocoa makes a difference.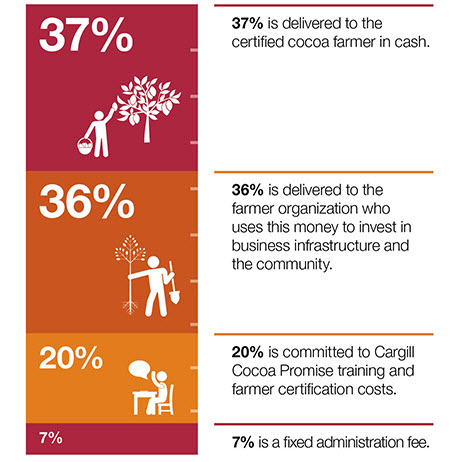 Note: These figures may vary slightly depending on the sustainable cocoa certification scheme. We always agree the price for the premium payments on an annual basis together with the farmer organizations and cooperatives.
The Cargill Cocoa Promise Report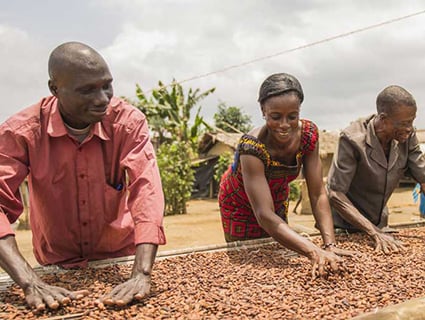 Find out more about our commitment to farmers and their communities. Read and download the full report, quick read, or the section that interests you most.
More