Cargill opens first FR3® fluid facility in China, offering a more reliable and more sustainable solution to power their communities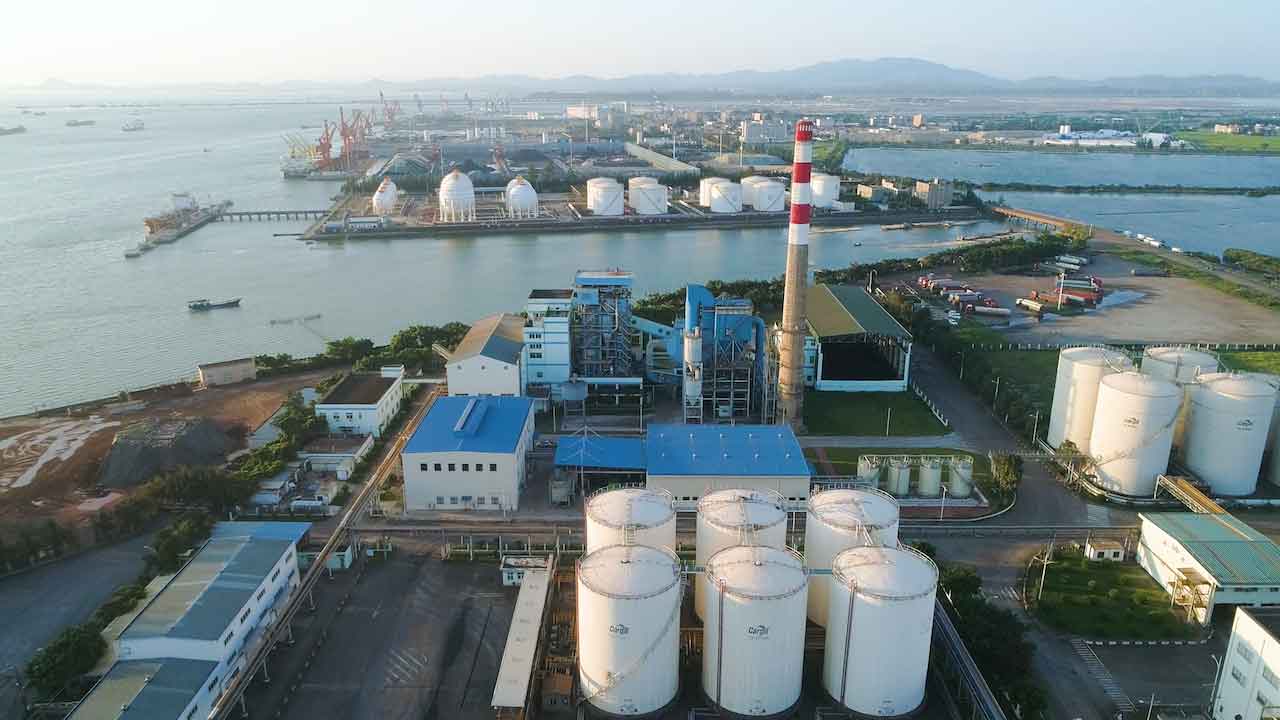 Yangjiang (December 17, 2021) – Cargill has opened its first FR3® natural ester fluid manufacturing facility in Yangjiang of Guangdong Province. FR3 fluid is a proven, higher-performing transformer fluid that is more reliable for communities and better for the planet than mineral oil. With a total investment of 50 million RMB (more than $7 million USD), the opening of the Yangjiang facility expands Cargill's bioindustrial business to include a total of 6 FR3 fluid facilities globally.
Use of FR3 fluid helps support China's sustainability goals as natural ester dielectric fluid is derived of 100% vegetable oil with performance enhancing additives and has been demonstrated to be readily biodegradable. Life cycle analysis* confirms a neutral carbon footprint, assisting with CO2 reduction targets. In fact, FR3 fluid's total greenhouse gas emission is 56X lower than that of mineral oil. Cargill's FR3 fluid can also better meet the fluctuating and rapidly growing demands on power grids compared to transformers filled with mineral oil, providing Chinese businesses and communities greater peace of mind.
"This facility marks a new milestone in the development of Cargill's bioindustrial business in China," said Oliver Luo, Cargill's Bioindustrial Asia Sales Director. "With the new facility in Yangjiang, we are helping enable Chinese customers to achieve their business and carbon emission goals. China's power industry plays a significant role in the country's effort to reduce carbon emissions, and Cargill aims to support their efforts to operate more sustainably."
Cargill's bioindustrial business provides a range of nature-derived offerings – including base chemistries, specialized products, and fully customized solutions for customer needs across a broad spectrum of applications and industries. It also operates a regional innovation center in Shanghai that focuses on Cargill's beauty business.
*According to a life-cycle assessment using the Building for Environmental and Economic Sustainability (BEES) software from the US National Institute of Standards and Technology.
Media Contact: [email protected]
---
About Cargill
Cargill's 155,000 employees across 70 countries work relentlessly to achieve our purpose of nourishing the world in a safe, responsible and sustainable way. Every day, we connect farmers with markets, customers with ingredients, and people and animals with the food they need to thrive. We combine 155 years of experience with new technologies and insights to serve as a trusted partner for food, agriculture, financial and industrial customers in more than 125 countries. Side-by-side, we are building a stronger, sustainable future for agriculture. For more information, visit Cargill.com and our News Center.