Bioro Biodiesel Refinery
A complete biodiesel solution from a single location
Renewable and clean-burning, biodiesel is an increasingly attractive alternative to conventional fuels. Our Bioro biodiesel plant in Ghent is the only complex in Belgium – and one of the very few in Europe – with the ability to provide complete end-to-end biodiesel production at a single integrated location.
Email Us to explore how we can help your business.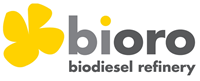 Being part of the integrated Cargill site in Ghent that includes a multi-seed crush plant and a semi-refinery for vegetable oils, means the Bioro biodiesel plant in Ghent is unique. It is the only complex in Belgium – and one of the very few in Europe – with the ability to provide complete end-to-end biodiesel production at a single integrated location.
From raw materials sourced from Cargill, through processing to the finished product ready for shipping to customers, the entire production operation is handled on-site by our highly skilled and experienced teams.
Leading-edge FAME technology, Europe-wide capability.
Everything we do at Bioro is targeted at adding value for our customers, building strong partnerships and promoting greater sustainability.
Our plant uses leading-edge JJ Lurgi technology to produce up to 400,000 metric tonnes per year of Fatty Acid Methyl Esters (known as FAME) to meet the high quality biodiesel needs of over 20 customers across Europe. FAME is the generic chemical term for biodiesel derived from renewable sources, and it is used to extend or replace mineral diesels and gas oils used to fuel on and off-road vehicles and static engines.
We can exceed the specification requirements of EN 14214 (the standard published by the European Committee for Standardization that describes the requirements and test methods for FAME) and are able to customise output to match customer requirements.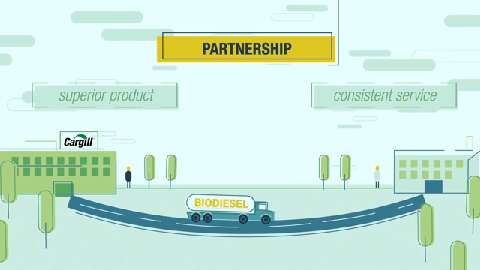 We combine production excellence and trading expertise to deliver integrated service customized to your needs.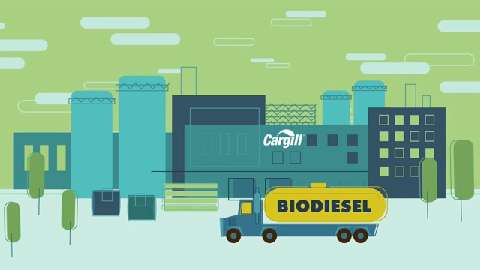 We do the work and mitigate risks so you are free to focus on builfing your business.
Certified Sustainable Biodiesel Supply
We ensure the sustainability of our renewable fuel supply chain with certifications. Bioro is certified as a producer and trader and our customers benefit from our robust verification procedures and expert knowledge of the documentation required by individual countries. Our certifications include European Commission recognised schemes such as the ISCC (International Sustainability and Carbon Certification) and 2BS (the Biomass Biofuel Sustainability voluntary scheme). Bioro is also compliant with RSPO (the Roundtable on Sustainable Palm Oil) and EPA (the US Environmental Protection Agency)
Continuous Innovation
Through Good Manufacturing Processes we are also drawing on our resources and technical know-how to explore opportunities in other areas, such as the valorisation of crude glycerine. This in turn helps to create solutions for our customers that helps increase performance and lower costs – all in a responsible, sustainable manner.
Proud History, Exciting Future
Bioro was established in 2005, and until 2016 was operated as a joint venture between three companies, each with different but complementary strengths:
Biodiesel Holding NV, a local Flemish investor supported by GIMV (private equity and venture capital)
Groep Vanden Avenne-Izegem BVBA, a long-term trade partner of Cargill for the storage and distribution of raw materials and the majority shareholder in Eurosilo
Cargill NV, the Belgian legal entity of Cargill Incorporated
We began constructing the Ghent plant in 2005, and this was completed two years later. With an original annual capacity of 250,000 metric tonnes of biodiesel, we started biodiesel production in April 2008, using vegetable oils as raw material. In 2016, Cargill became the sole owner of Bioro, building on its long-established presence in Belgium and underlining its commitment to biodiesel. Since 1953, Cargill has been providing outstanding value to Belgian customers – and currently employs over 1,000 employees in eight locations: Antwerp (two locations), Izegem, Ghent, Herent, Vilvoorde, Mechelen and Mouscron.
Production Volumes
| Year | Methylester Produced |
| --- | --- |
| 2008 | 82,539.56 Mt |
| 2009 | 215,163.49 Mt |
| 2010 | 230,464.00 Mt |
| 2011 | 245,220.28 Mt |
| 2012 | 284,533.15 Mt |
| 2013 | 260,609.99 Mt |
| 2014 | 321,228.66 Mt |
| 2015 | 366,766.52 Mt |
Today, as a wholly-owned and operated member of the Cargill family, Bioro has a new and exciting future – and is now a key part of a team that includes a number of different and diverse operations in Belgium and worldwide. We are able to build on our own supply chain expertise and experience in biodiesel, while also benefiting from the global strengths of Cargill. Our customers and partners are now supported by Cargill's world-leading capabilities in areas such as risk management, sustainability consulting, vegetable oil market insight, the biodiesel paper market long-term advice, and specific quality solutions.
Our partners and associates
Belgian Biodiesel Board
European Biodiesel Board
Flanders BioBased Valley
Port of Ghent
Sustainability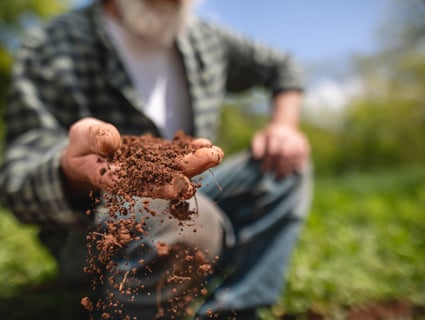 See how we are working to nourish the world in a safe, responsible and sustainable way.