About Us
The secret to our success is helping you achieve yours. For more than 120 years, we've provided better nutrition for better lives.
A history of shared success
We've come a long way since 1893. From a small feed outfit in the American Midwest, we've built a global business that serves the largest integrated feed mill operators and retailers, as well as smallholder farmers raising animals by the scoop in their backyards. Our team comes to work every day dedicated to advancing how we deliver nutrition across all major species. From ingredient evaluation all the way through complete feed formulations to productivity solutions, we can help you differentiate your business and improve profitability.
Market forces in the global food system are shifting daily. Consumers want assurances of how their animal protein was produced, and regulations are changing the way you operate. Your local environment requires tailored solutions drawn from deep expertise. We can help you meet these complex challenges as you grow your business to the next level.
Cargill Animal Nutrition Fast Facts
Our size
We have 20,000 employees at 280 locations in 40 countries.
Our capacity
Together, we produce nearly 18 million metric tons of feed per year.
Our impact
The work we do touches the plates of more than 1 billion people every day.
Leadership
We combine broad experience and deep insights to pursue the future of animal nutrition.
A partner you can trust
People everywhere want healthy sources of protein. It's up to farmers like you to nourish this growing world. Cargill's animal nutrition business is a partner offering unparalleled knowledge in animal nutrient needs. Whether it's complete feed, premixes, base mixes, concentrates or additives, we have product offerings that deliver what you're looking for. And no matter the size of your operation, we put a global network of services, research and know-how at your fingertips to provide just the right solutions for the animals you raise.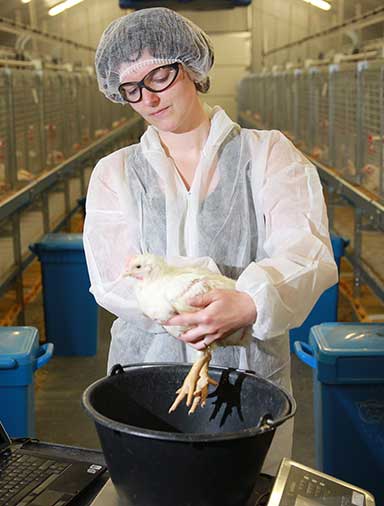 No matter where we operate, we have a set of core values that guides our decisions every day. Integrity, respect for others, a commitment to serve and a passion for success: Each of these underwrites every aspect of our business. They are an essential part of who we are, and what we promise to you.
Deep expertise, big solutions
If you are formulating your own feed, you know that a number of factors can impact feed ingredient quality. This can include harvest conditions, the development of new hybrid crops and changes in production equipment, to name a few. To ensure you can maintain performance and profitability, you need to understand the exact nutritional value of your feed.
We have the capabilities to help you make sure your business has the best nutrition at the right cost, driven by the Cargill Nutrition System. This uses big data analysis and tools to mine information from the world's largest database of nutrient samples, cutting-edge research gathered by our innovation teams, and our deep expertise on animal biology to solve your challenges with tailored solutions.
Our researchers and sales teams are not just experts in nutrition. They also understand how to use digital technology and related tools to improve productivity and your bottom line. These technologies can help you differentiate yourself from your competitors, and can go beyond nutrition to help you meet operational challenges in your business.
What we offer
A broad portfolio of high-quality, cost-effective feed products
Best-in-class feed additives to support animal health and performance
On-farm expertise and customized solutions
Cutting-edge technologies and nutrient analysis
Consistent values and a commitment to your success
Our People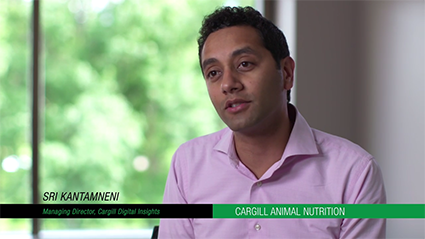 From different backgrounds, we bring expertise and passion to everything we do.
Our Customers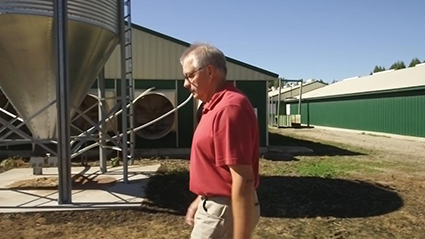 Customers play an integral role in helping us provide better nutrition for better lives.