Asphalt Rejuvenators
Anova

® Asphalt

Rejuvenators:

reversing the impact of aging on pavement.

Contact Us Request more information on Anova® EPDs

Pavements continually oxidize and age during their performance life, leading to durability issues as a result of increased stiffness, brittleness, and a lower ability to relax stress.

Asphalt Rejuvenators can help restore performance in a wide range of pavement types and in pavement preservation applications:
High RAP and RAS mixtures with up to 100% RAP, while reducing construction temperatures
Rejuvenating asphalt emulsions for surface seals and cold in place recycling
Oils and emulsified oils for hot in place recycling and surface rejuvenating applications
Cargill Asphalt Pavement Preservation
Backed by more than 60 years of technical expertise in bio-based chemistry, Anova® Rejuvenators make a proven impact on asphalt pavements containing highly aged RAP and RAS binder
A partnership with Cargill provides your business an undeniable advantage. We offer you a proven record of support from our state-of-the-art asphalt applications lab.
Cargill's unique support system starts with materials evaluation, trial assistance, plant implementation and integration.
Our asphalt rejuvenation support then continues through quality assurance and ongoing support, meaning you can count on us to provide the expertise and chemistries required to meet your toughest challenges.
Cost Savings Calculator
Adjust the target RAP percentage and raw material prices you would like to explore for your rejuvenated mix and see how it compares to a typical mix of 20% RAP and 5% Target AC.
Interested in a more accurate estimate of savings for
Your Mix Design while using Anova Rejuvenator?
PRODUCT HIGHLIGHTS
Successfully used in pavements with up to 100% RAP usage
Enables reduction in mix costs through the use of higher recycled content
Functions as a compaction aid - reduce required compaction temperature by at least 40F, even in high RAP pavements
Enhances low temperature cracking resistance of asphalt mixtures
Does not negatively impact rutting resistance of rejuvenated RAP mixture
High flash point (in excess of 240°C/460°F) compared to petroleum-based bitumen rejuvenators, allowing safer handling without changing current processes
Low VOCs and low volatile mass loss (as measured by the Rolling Thin Film Oven)
Rejuvenators can enable efficient infrastructure investments, helping to improve pavement sustainability – reducing costs, increasing recycled content and supporting communities.
Download Our Brochure Contact Us for Product Data Sheets
Rejuvenators and Recycled Asphalt - Watch the Video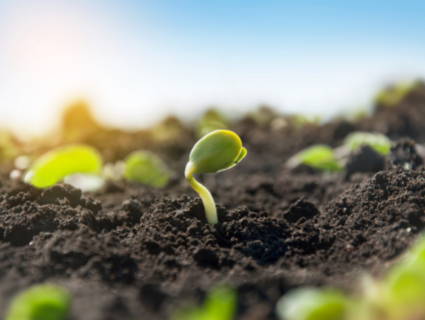 Discover Asphalt Solutions
RAP usage has incredible implications for making the world sustainable by reducing greenhouse gases. Take a look at our infographic to see the data on Anova Rejuvenator.
Case Study: City of Phoenix Gives RAP a Test Drive
With desert temperatures and metropolitan traffic, the City of Phoenix faces an ongoing challenge – brittle asphalt. When approached by Solterra Materials, the City decided to pursue the utilization of RAP in its asphalt mixes. In the following case study, learn more about how Cargill helped the City of Phoenix drive performance, cost, and environmental benefits with the incorporation of RAP.
R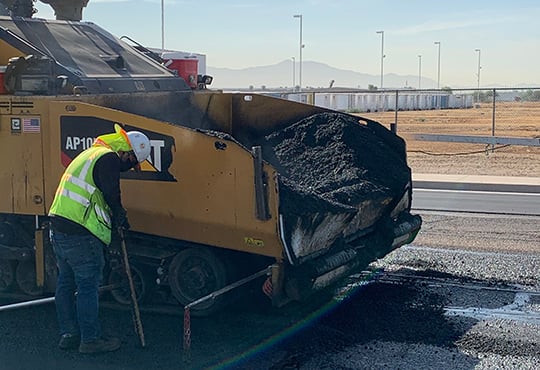 Frequently Asked Questions
What is an Asphalt Recycling Agent?
Recycling Agents (RA) are liquid additives that to an asphalt mixture containing aged asphalt binder from sources such as Reclaimed Asphalt Pavement (RAP) or Recycled Asphalt Shingles (RAS). Aged asphalt binder generally has higher stiffness and lower durability, therefore asphalt mixtures using high amounts of RAP and/or RAS may suffer from lower performance and workability issues.
The primary function of the RA is to restore the performance properties of the asphalt mixtures. Recycling Agents such as Anova® can also significantly improve the workability and compaction of asphalt mixtures with high recycled asphalt content.
Why are some Recycling Agents called "Rejuvenators"? How are they different from "softeners"?
RAs may function through different mechanisms. Traditionally soft petroleum-based fluxes and oils have been used to soften the asphalt binders, countering the stiffening effect from the inclusion of the aged asphalt binder, thus acting as a "softener". However softening does not necessarily reverse the molecular scale rigid structuring that occurs in the chemical makeup of asphalt binder as it ages, sometimes referred to as "gelling". These gel structures are responsible for the deterioration of cracking resistance in pavements, and cannot be addressed by softening alone when higher amount of RAP or RAS are used (such as more that 25-30% by weight of the mix).
"Rejuvenators" are a special class of Recycling Agents that are chemically engineered to "compatibilize" such gel structures in the aged asphalt binder, thus restoring the durability and cracking resistance of asphalt mixture, in addition to softening.
How is Anova Rejuvenator different from other asphalt additives?
Cargill invested heavily in product research, developing a patented proprietary chemical modification process specifically designed to modify a vegetable oil based chemistry into a "Rejuvenator" that can both soften and compatibilize aged asphalt binder, while being uniquely thermally and oxidatively stable.
Unlike many softeners and vegetable oil additives, Cargill Anova Rejuvenator is a specialty chemical produced at Cargill industrial plants. The process follows rigorous quality control checks, and each batch is carefully tested and issued a certificate of analysis (COA). Customers receive such COAs with each batch, resulting in high product reliability and traceability. This rigorous process is another reason why Cargill Anova Rejuvenator stands out compared to competition.
What's the difference between a rejuvenator and warm mix additive?
Warm mix additives (WMA) are typically used for mixes with lower RAP content (often 10-20% by weight, but may vary by region and material properties), or when the mix requires improved moisture resistance. At higher RAP content a rejuvenator is the best option, providing both durability and compaction improvement.
How is Anova Rejuvenator applied at the asphalt plant?
Due to the versatility and thermal stability of Anova Rejuvenator, it can be applied at various points in an asphalt plant:
The most common application point for a continuous drum plant (most commonly used in North America) is inline injection into the virgin binder pipeline using an appropriate additive pump.
For batch plants the additive may be directly applied to the RAP either before or after the RAP drier drum using a spray bar, or into the virgin bitumen balance pot, or even into the pug mill.
Cargill's team is available to consult on the best application method for a given plant to achieve reliable and homogenous application.
What sort of technical support can I expect from Cargill?
Cargill's technical team are committed to providing lab and field support to make the evaluation, design, and implementation process seamless and efficient. This starts from initial RAP and binder sampling, testing, and benchmarking, providing detailed dosing, designs, and trial plans, to plant equipment and operations consultation and support. This support does not end with the trial, but continues as a partnership as customers utilize the products, with periodic material samplings, onsite quality support, and consultation and supports on new designs and projects.
What is the dwell time, activation time, and storage time after the product is applied?
The Anova Rejuvenator rapidly penetrates and diffuses into the bitumen film at typical asphalt mix production temperatures and within the normal production and construction timeline. Therefore no additional "Dwell time" or "Storage time" needs to be applied to the treated mix prior to construction or service. Asphalt with high recycled content rejuvenated using Anova Rejuvenator can be produced and constructed similar to normal asphalt pavements with low recycled content.
The products and services described on this website may not be available in all jurisdictions or to all persons.