Cargill at Fi Connect 2020
Unparalleled support & expertise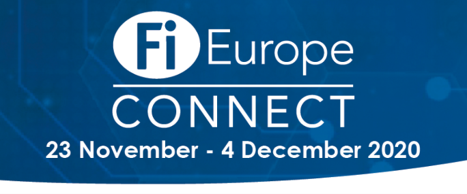 These are unprecedented times. But the key trends around health, conscious choices, convenience and indulgent experiences are not going away. For the food industry, it means that the focus on innovation will increase as consumer perceptions and demand patterns shift.
Right now our customers are counting on us more than ever for our technical support and new product inspiration. This is why teams at our European R&D Centre in Vilvoorde, Belgium continue to work hard on inspiring our customers with new product development concepts while safely managing lab capacity and learning how to connect with customers and colleagues in a virtual way. With more than 2,100 R&D experts, customers rely on Cargill expertise to increase their speed to market around the globe.
At Fi Connect, we are highlighting how our teams can combine their expertise to meet key consumer trends. Our content features a joint presentation from our Cocoa & Chocolate and Edible Oils businesses on successfully bringing our CremoFlex and FlexFillings solutions together for bakery and confectionery manufacturers. It showcases how Cargill's extensive knowledge offers a combined in-house capability to deliver the optimal ingredients for your specific filling applications.
Let's meet virtually at Fi Connect and learn how our unparalleled portfolio and broad expertise can take your new product to the next level.
Watch our Fi Connect 2020 video
Don't miss our presentation at Fi Connect 2020
Bakery & Confectionery Trends and Filling Solutions
Fulfilling your every wish. Discover Cargill's filling solutions: a fusion of oil & fats expertise and chocolate

| | | |
| --- | --- | --- |
| | | |
| Anne Van Der Wal | Laurine Franchi | Edith van Straaten |
| Marketing Lead, Global Edible Oils Solutions Europe, | Market Intelligence Specialist, EMEA | Commercial Marketing Manager EMEA Chocolate, Coatings & Fillings |
Register for Fi Connect here >>