Plant-based by nature
Cargill has deep knowledge on ingredients, formulations, and market trends and has a deeply rooted tradition with a plant-based offering. We are your perfect partner when it comes to plant-based solutions.
Today's consumers are looking more and more for plant-based options. Flexitarians expect the offering in food & ingredients to keep up with their expectations on the plant-based possibilities and should be as tasty, as visually appealing and at least as nutritious as the original offering. That's why manufacturers are constantly being challenged to provide the right eating experience and texture, and balance the nutritional profile.

Cargill's "plant-based by nature" portfolio navigates this challenge for you, our customers.
Your partner in innovation
We believe that overcoming the world's biggest challenge of feeding 10 billion people by 2050 can only be achieved through the development of forward-thinking technologies that deliver alternative protein solutions that are label-friendly, and great in sensory appeal and nutritional composition. Getting there will require proactive cross-industry collaboration.
Besides, already being a player with a network and technologies across the value chain, we made investments in Bflike or CUBIQ FOODS, and can offer access to production technologies for start-ups or manufacturers to aid in product development and speed up time to market. If desired, we can provide a portfolio of finished alternative protein products and can support manufacturers with a retail offer. 
Always growing with the plant-based trend
Cargill offers a broad range of solutions, required to take plant-based alternatives to the next level, functionally and nutritionally. Our roots of knowhow, competence and reliability and vision for continued innovation through the stimulation of bussing entrepreneurs, mean that we continue to push the boundaries as a plant-based ingredient innovator:
The roots: Our heritage in making plant-based solutions goes back more than 150 years, since the first Cargill grain elevator was opened. We have continued on this journey by entering the food ingredients space, which has included the incorporation of numerous legacy plant-based ingredients suppliers into our broad portfolio.
The shoots: We have solidified our position through the years by taking a greater prominence in label-friendly plant-based solutions, including functional solutions like pectin, and carrageenan, but also indulgent ingredients that are inherently plant-based, such as dark chocolate. This strategy has enabled us to be the market leader in many of the ingredient's categories in which we operate.
The buds: We have a tradition in innovation and are always pushing the boundaries of what is possible with plant-based solutions. This includes the creation of label-friendly ingredients to meet today's product development demands, but also the full optimization of side streams from our production process. But we know that great expertise exists outside our walls too – which is why we are investing in plant-based startups and innovators, and enabling them to benefit from our sheer scale.
Your plant-based partner
In summary, our unparalleled portfolio, which includes everything from plant-based starches & sweeteners, to proteins, oils & fats, and cocoa & chocolate, coupled with our knowhow in applications means that we are the go to partner for plant-based innovation. After all, everything we do in food ingredients is "plant-based by nature."

Category & Application
Through careful formulation it becomes possible to create tasty meat-like consumer products that deliver on taste, texture, and nutrition, while being friendlier for the environment too.
Flexitarians are tough to satisfy for product developers – they were born to love meat and have specific expectations in mind about what a plant-based meat alternative should look and taste like.
"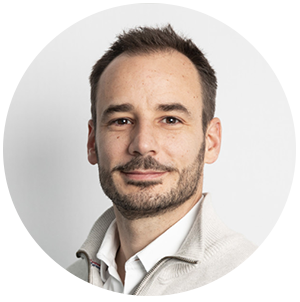 The coming years will be very interesting to follow as the plant-based space continues to evolve, and its identity becomes clearer. Regulation is ultimately always about defining a common framework that can support consumers in making safe, healthy and informed choices. The plant-based regulation space will be no exception.