Knowing Your Roots:
From Farm to Table™
Our high oleic canola story is an open book
We all want to feel good about the origins of our food. Here at Cargill, we strive to take the mystery out of the food supply chain. From high-yield canola seeds to our independent family farms to the high-quality oil used in our favorite foods, we are committed to transparency throughout the high oleic canola process—a commitment we can all feel good about.
Full-Circle Supply Chain
Cargill's high oleic canola oil is carefully nurtured—from seed to flower to oil. Our seeds help independent farmers produce profitable harvests that benefit their businesses and their communities. This commitment to the entire supply chain means your consumers can feel good about the origins of their food.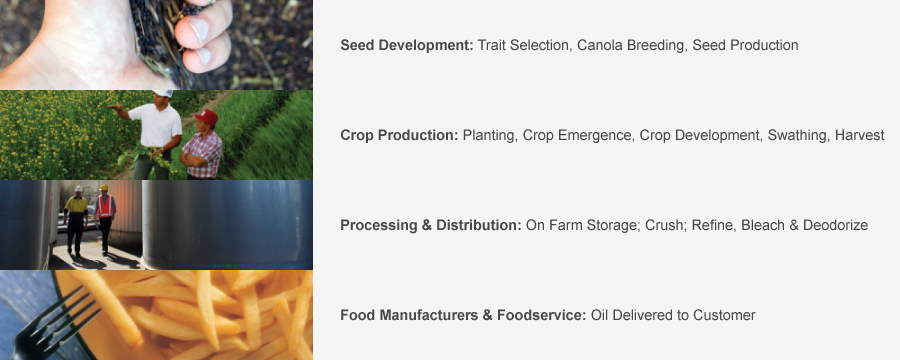 Learn more about our commitment to the entire high oleic canola supply chain process.
Learn more about life on a family farm, the specialty canola farming process and the strong relationships we've built with our growers over the years.
Infographic
Follow our path to high oleic canola oil and see how consumer interests drive our process and product development.
Growing Regions
The rich, black soil of the Aspen Parkland, Interior Plains and Red River Valley prairies provides the perfect base for specialty canola. Following sustainable agriculture and crop rotation practices, virtually all high oleic canola can be grown without the need for irrigation—taking advantage of the abundant rainfall and sunshine in these regions instead.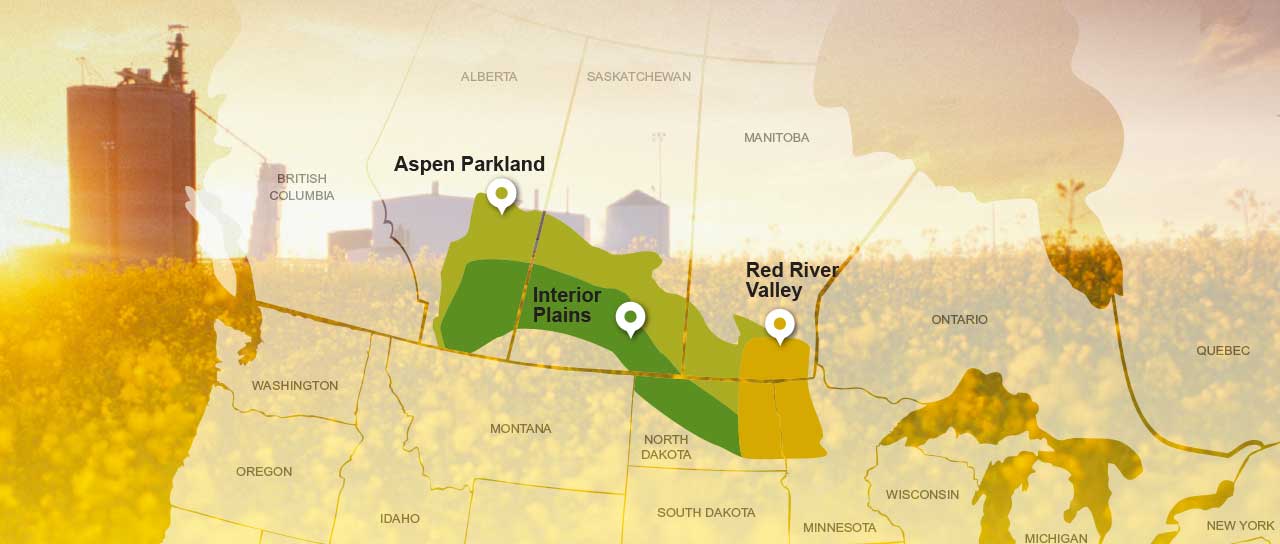 Aspen Parkland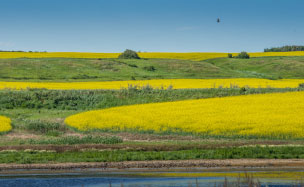 Stretching across central Alberta, Saskatchewan, Manitoba and into North Dakota this region is composed of aspen poplar and spruce trees, as well as large streams and valleys and the fertile prairie grasslands which produce an abundance of crops including canola, wheat, barley, corn, tame hay, peas and other specialty crops.
Total harvested acreage of canola: approximately 14 million acres
Landscape: in addition to agricultural land, this region features lush boreal forest, desert badlands and dramatic mountain ranges
Crops grown in this region include: canola, wheat, barley, tame hay, peas, oats and sunflowers
Interior Plains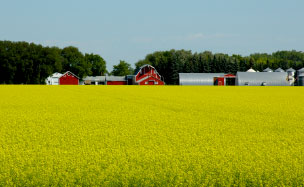 Canada's Interior Plains lay between the majestic rockies of British Columbia and the Precambrian Canadian Shield on the eastern edge of Manitoba. This region, often referred to as the "Prairies," is composed of gentle rolling hills and valleys mixed with stretches of at land and is well recognized for its abundant production of canola, wheat, barley and many other specialty crops.
Total harvested acreage of canola: approximately 5 million acres
Landscape: flat fertile prairie grasslands for agricultural production, hills, forests, wide river valleys and even some sand dunes
Crops grown in this region: canola, wheat, barley, corn, tame hay, oats, peas, lentils and other specialty crops
Red River Valley
The residents of the Red River Valley reap the benefits of this fertile farming area. Known as the Black Chernozemic soil region, this land is well known for its abundant agricultural production.
Size: 17,000 square miles

Landscape: composed of the Red River and the Red River Valley floodplain, this vast flat fertile flatland is the remnant of Glacial Lake Agassiz over 8,000 years ago. Unlike other major rivers in the Canadian prairies, the Red River flows in a northerly direction.
Crops grown in this region: canola, wheat, corn, barley, potatoes, pulse crops such as dry beans, and soybeans, and, tame hay and sunflowers
Canola Council

The Canola Council of Canada is a full value chain organization representing canola growers, processors, life science companies and exporters.