The Future of Snacking
The snacking lifestyle has transformed nearly every category…now, with dramatic changes in most people's daily lives, the success criteria for snacks are evolving. Learn more in our report.
Download our complimentary report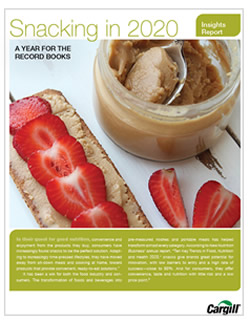 Convenience. Nutrition. Experiences. Snacks in 2020 are meeting similar needs as before, but in new and different ways. See how.