Hot-rolled steel sheet and plate
Finding your competitive advantage through Cargill's hot-rolled sheet and plate expertise
Cargill Steel offers a consistency of hot-rolled sheet and plate inventory and capabilities that will provide you with the right product for your needs. Our integrated supply chain and logistics combined with our global steel sourcing capabilities ensure that you will receive a competitive price to meet your quality and delivery needs.
Contact us today to let us know how we can help you with your temper passed cut-to-length steel sheet and plate needs, and visit our locations page to find the Cargill Steel service center nearest you.
Distinctive value to suppliers:
Market/customer expertise
Efficient distribution
Large scale buyer
Consistent buyer
Financially attractive
Distinctive value to customers:
Reliable and consistent supply
Just in time delivery in small lots
Inventory management
Efficient distribution
Producer knowledge
How to find distinctive value in the steel supply chain
The focus of our nationwide network of steel service centers is producing hot-rolled steel sheet and plate for use by our customers, who operate in segments like oil and gas, transportation, construction, service centers, machinery, and fabrication. All of our service centers are located on or near water, benefiting both our suppliers and our customers. Wondering how else we can provide value for your business?
Temper passed cut-to-length steel sheet and plate
Why temper passed steel?
Steel coil needs to be temper passed in order to give it the properties you need for your application rather than keeping the original shape and composition that it inherited when it was rolled, cooled and coiled at the mill.
Flat with no spring-back
Our temper passed cut-to-length steel is processed through a sheet and plate temper pass line, which compresses and elongates the hot-rolled steel coil before use in your specific product applications. The benefits to you include:
Tighter tolerances
Better processability
A truly flat surface
Coil memory elimination
Corrective level cut-to-length hot-rolled products
Cut to your specifications
Just let us know what length fits best with your manufacturing process or building specs and we'll deliver it on time and as ordered.
Customer applications of Cargill Steel
Whether temper passed, stretcher levelled, or corrective level cut-to-length steel sheet and steel plate are used in a wide variety of applications by our customers. Some examples include: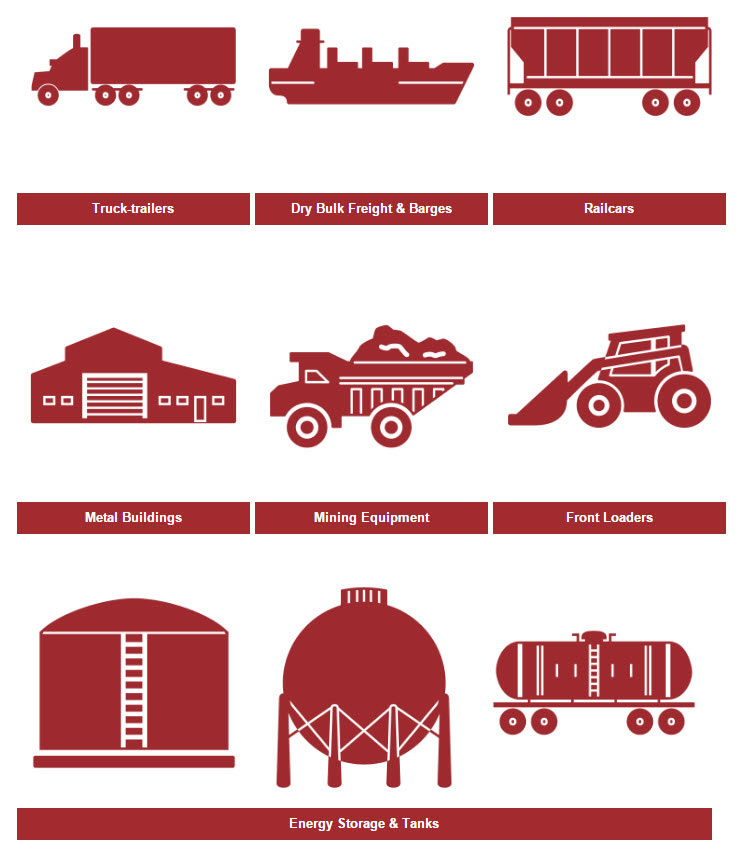 Supply chain and pricing stability
We ship over 1,000,000 tons of hot-rolled steel each year to more than 1000 locations. Drawing from more than 20 domestic and international suppliers, we offer a 100% fulfillment rate for all of our contract commitments. That means supply chain stability for you and your business—the competitive edge that can make a difference in your ability to win.
Unique global insights
Risk Management
Innovative financing
National and global suppliers
World class inventory management
Stellar customer service
40 year track record
Locations in Europe, Americas, Asia, Middle East
The steel industry is caught up in an increasingly complex and volatile supply chain cycle. More regulation, intense competition, and shrinking margins create a business ecosystem where it's difficult to focus on providing superior value because you've got so many other calls to answer.
Cargill Steel can help you deliver that value by mitigating those issues: you provide exceptional results to your customers through Cargill delivering exceptional product to you, on time and on spec.
U.S. Steel Fact Sheet
View this fact sheet to learn more about how Cargill Steel can provide you with supply and pricing that turn complexities into market advantages.