A new path forward
The Netherlands prides itself on pursuing sustainability across all aspects of life. So producing roadways and cycling paths in an environmentally friendly way makes sense. KWS-Infra is a subsidiary of the biggest paver of paths and roadways in the country. Thanks to Anova™ asphalt rejuvenator from Cargill, the company can produce asphalt that has a lower impact on the environment. It also is more durable and costs less.
Asphalt starts to break down when the bitumen – which functions like glue – becomes brittle. But Anova changes that equation by adding bio-based rejuvenators to the bitumen in old asphalt that has been scraped up, so more of it can be recycled into the new mix. Asphalt with Anova also can be made at a lower temperature, reducing CO2 emissions. All this helps KWS-Infra meet the changing expectations of society.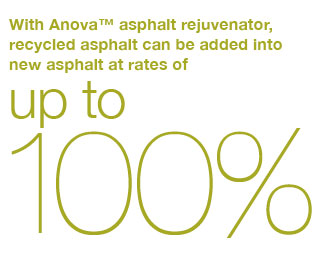 Supply chain solutions
Fieldale Farms, a poultry company in the southeastern U.S., wanted to offer fresh chicken products raised entirely without GMOs for supermarket shoppers seeking that option. With most of the available feed ingredients derived from GMO corn and soy, building a high-volume, non-GMO supply chain back to the farmer would be daunting. That's when Fieldale called Cargill. We redesigned several of our facilities to separate the non-GMO ingredients and signed up large numbers of farmers to grow the corn and soy required. These farmers are earning more for their specialty crops, while consumers are responding enthusiastically to Fieldale's new chicken products.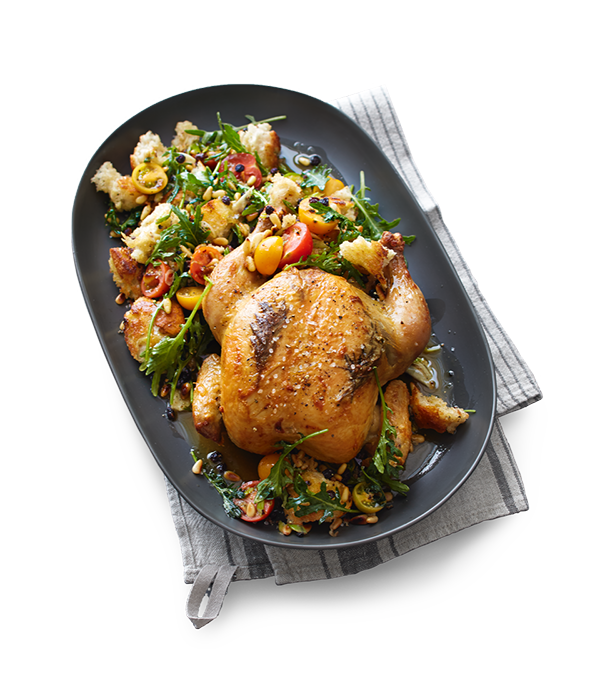 Better risk management
About two-thirds of Cargill's U.S. farmer customers sell their grain in months when prices are historically lower. Determined to help turn that statistic around, we developed a grain marketing contract that harnesses the power of diversification to improve farmers' profitability over time, without adding complexity. Called Portfolio Builder, it combines four risk management strategies into one that automatically executes during key times throughout the year. This approach would have exceeded 85% of the traditional sales farmers made to Cargill during the past five years. In just seven weeks, about 4,000 farmers enrolled part of their crop.
Sensational tastes
One of America's hottest food cities, Portland, Oregon, was the backdrop for a tasting tour led by Cargill for Sonic and its Collaborative Chefs' Council. Experiences like this showcase our comprehensive approach to serving our protein customers. We offer innovations prompted by consumer insights, accompanied by smart risk management solutions and supply chain expertise. The tour led to dozens of potential new menu ideas to help Sonic grow its business, similar to the successful Signature Slingers that we co-developed last year.