Odor issue shows how Cargill can help resolve threats to your business
Learn more about the Responsible Supply Chain advisory team
When a Midwest plant angered its neighbors with an odor so foul that it found itself facing the threat of a shutdown, company leaders turned to Cargill.
Global Business Director for Cargill Process Optimizers Mike Hoerle received the 'send help' call.
Here Hoerle describes the challenge. He explains what Cargill was able to do for the customer - from identifying the problem and deploying solutions to supporting the company by explaining the situation to the local city council.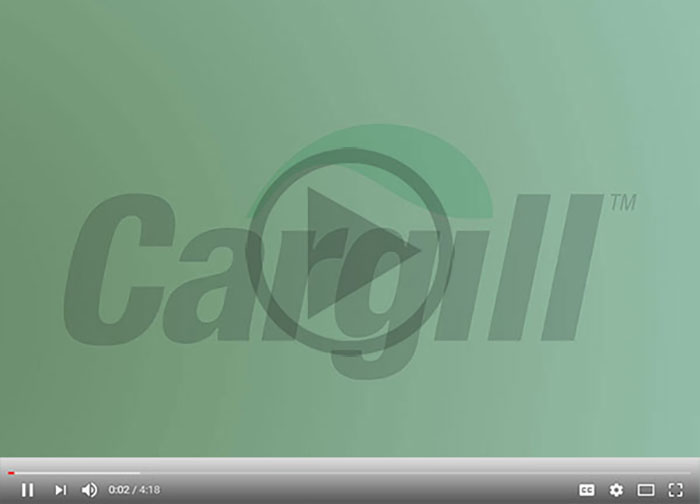 Hoerle heads Cargill Process Optimizers or CPO - a consulting service designed to help customers uncover new efficiencies and cost savings inside the walls of their manufacturing plants.
Now Cargill is working to build on the success of CPO and help customers look beyond their own processes to identify and prioritize opportunities in their supply chain.
It's offering the Responsible Supply Chain, or RSC, Advisory Business.
It leverages lessons learned from Cargill's own processes and supply chains. That includes knowledge gained from its PhD-level chemical engineers and from operating 1,200 plants worldwide.
Through the framework, the RSC team helps customers map out their full supply chain to understand the flow of products and finances. Together they identify areas where the customer holds influence, like through purchasing power.
They also rate the likelihood of issues or events impacting business.
The RSC deployment offers a deep, but expedited dive into supply chain processes and potential hurdles. Because customers and supply chains are different, no two are alike.
The time commitment for the customer is minimal. They fill out a questionnaire, participate in two half-day sessions, and provide some background information. Within about four to six weeks, they receive a prioritized list of actionable opportunities in their supply chain. These are opportunities that Cargill can often help execute.
So far, Cargill says, RSC deployments have unearthed far more opportunities inside the supply chain than inside corporations' four walls. Companies have found savings and boosted sales through reductions in carbon dioxide emissions, reduced energy and water use, increased crop yields, and marketing products sourced from local facilities. They've also learned to quantify their successes and tell their story to retailers, NGOs and end consumers.