A 'pioneering effort': Cargill leads the way in removing industrially produced trans-fatty acids from food
Read Time: 5 minutes
April 06, 2023
In late 2017, Jiahe Foods — China's largest manufacturer of milk tea creamer — was looking toward the future.
Market trends showed a rising interest for healthier products among Chinese consumers. To seize the opportunity, Jiahe wanted to upgrade its milk tea powder oil to a healthier alternative — and to claim it free of trans-fatty acids.
It was a big challenge: No one had been able to come up with an alternative that replicated the right milk flavor.
Enter Cargill. Through the next three years, our team worked with Jiahe to develop a healthier non-dairy tea creamer with the taste consumers craved. The iTFA-free milk powder — called 晶花 , which translates to "King Flower" — launched in 2020 and has been a big success with consumers.
It is also one example of how Cargill is leading the way in helping food manufacturers remove this fat source from the food supply.

When Jiahe was looking to create a healthier non-dairy tea creamer, Cargill innovated to help the Chinese company bring an ITFA-free milk powder to market.
"
We have partnered with Cargill since 2010 because they are an excellent food company with strong technical skills. That's why we trusted them with innovating our powder oil products and will continue to do so into the future."
How, exactly, did we do it? First, Cargill's research and development team in China worked to find the right flavor, derived from palm oil instead of the vegetable oils typically used. After that, we innovated to achieve the right balance with mouthfeel and aroma.
"I've worked on projects that require making a product more cost-effective to produce," says Edgar Gong, project and portfolio leader in China. "I've worked on projects that required making something tastier or healthier. But our partnership with Jiahe proves that we can have all three — cost, taste and health — and I am very proud of that."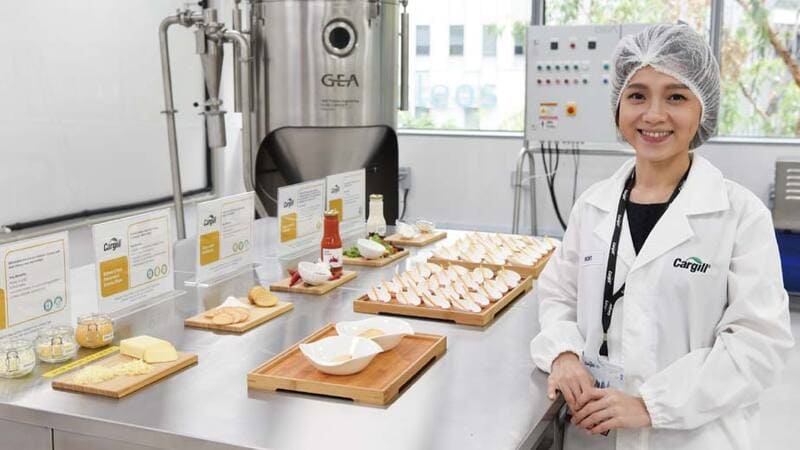 In 2021, Cargill committed to ensure that 100% of our global edible oils portfolio will comply with the World Health Organization's recommended best practices by the end of 2023.
What's the problem with industrially produced trans-fatty acids (iTFAs)?
Partially hydrogenated oils (PHOs) were introduced in the early 20th century. Made from vegetable oil, they were thought to be a healthy replacement for butter and lard.
During the following decades, they became a mainstay in the processed food industry: PHOs have a long shelf life, are easy to transport and manipulate for wider uses and are less expensive to produce than solid fats.
Before PHOs, the only trans fat that humans consumed was naturally found in cattle (milk and meat), lamb and deer. After, artificial trans fats could be found in margarines, donuts, cookies, pastries, baked goods and fast foods.
By the 1990s, academic and scientific research presented a link between excessive iTFA consumption and a higher risk of heart disease, stroke, diabetes and other chronic conditions. According to the World Health Organization (WHO), a diet high in trans fatty acids increases risk of death by 28%.
Today, sources of trans fat are regulated in over 60 countries. In 2018, the WHO launched the REPLACE initiative, a plan to set a maximum level of 2 grams of iTFAs per 100 grams of fats or oils across the entire global supply chain by 2023. Below that threshold, iTFA levels are considered insignificant.
Since 1998, Cargill has eliminated close to a billion pounds of trans fatty acids from our products — even in countries where iTFAs are unregulated. In 2021, we committed to ensuring that 100% of our global edible oils portfolio will comply with the WHO's recommended best practices by the end of 2023.
A 'pioneering effort'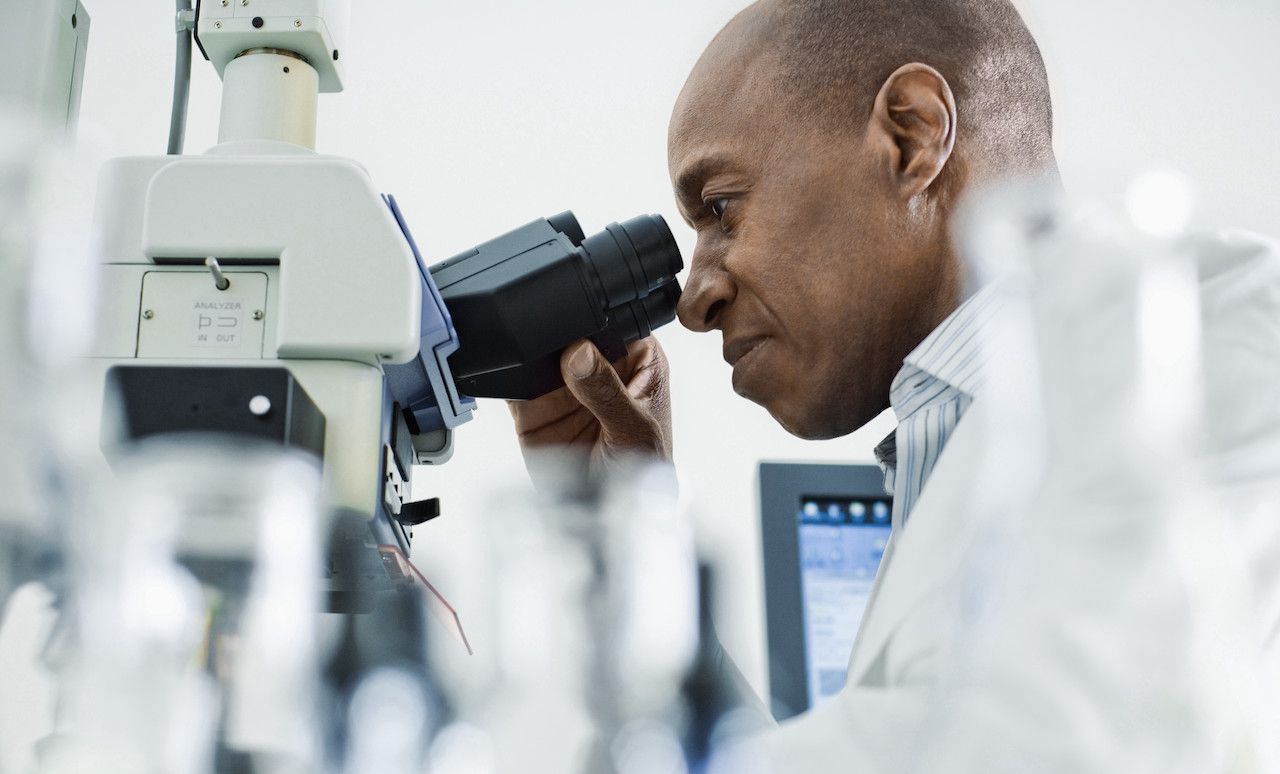 The World Health Organization has recognized Cargill for its "pioneering effort" to eliminate iTFAs in its recent report on global trans fat elimination.
For Cargill, eliminating iTFAs has long been a priority. In recent decades we have removed 1 billion pounds of iTFAs from our supply chain.
That was just the beginning.
In late 2021, Cargill became the first edible oil supplier to pledge that all our edible oil products will comply with the World Health Organization's recommended standard: a maximum of 2 grams of iTFA per 100 grams of fats or oils by the end of 2023. It is part of Cargill's broader commitment to the Responsible Business Pledge for Better Nutrition.
We're doing it across the globe — even in places where there is no legislative mandate. In countries like India, Mexico and Malaysia, we are providing technical expertise to educate businesses and consumers on the risks of iTFAs and to support legislation that advances the WHO's standards.
It's a major step toward our ongoing mission of nourishing the world in a safe, responsible and sustainable way, says David VandenEinde, who leads Research & Development for Cargill's global edible oils and food ingredients and bioindustrial businesses.
"We are committed to helping our customers reimagine their food and beverage products," David says. "We are eager to help them proactively transition away from iTFAs, regardless of whether legislation requires it or not."
Our efforts led to the WHO crediting Cargill's "pioneering effort" to remove iTFAs in its recent report on global trans fat elimination.
"
WHO also expects major suppliers of oils and fats to follow the pioneering effort of Cargill," the report notes, "to remove industrially produced TFA from the products that are sold to food manufacturers globally."
Investing in the future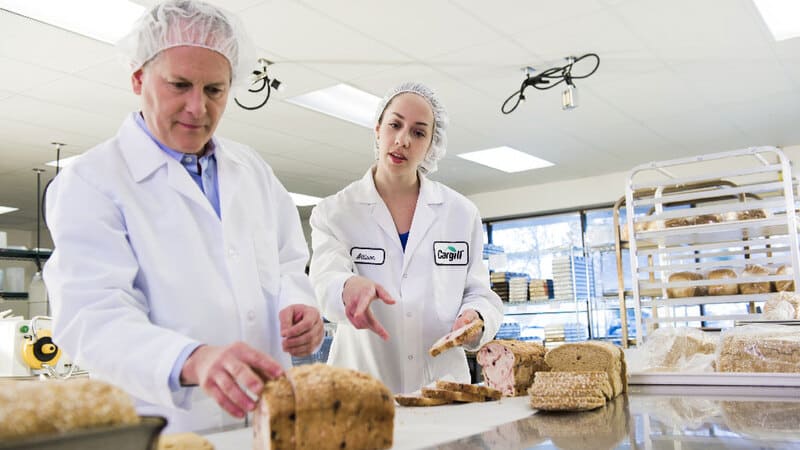 In our food innovation centers around the world, Cargill has developed several high-performing alternatives to iTFAs.
To achieve our commitment, we have made significant investments in upgrades and processing changes at several oil manufacturing facilities around the globe. At our innovation centers, teams have created numerous high-performing alternatives to iTFAs.
By the time we signed our commitment in 2021, more than 300 of our customers were already using products we developed that meet the WHO's best practices.
"
We're thrilled to see Cargill's commitment to reduce industrially produced trans fats in all their oils. This move aligns with PepsiCo's efforts to reduce iTFAs in our foods and is a crucial part of our pep+ (PepsiCo Positive) journey to evolve our food and beverage portfolio to be better for the planet and people.