Cargill Celebrates Ongoing Commitment to Gender Parity on International Women's Day
March 08, 2017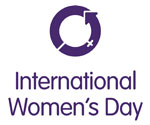 Cargill colleagues across the globe are celebrating International Women's Day. It provides an opportunity to reinforce the company's commitment to gender parity, and to creating an inclusive and diverse workplace that unleashes every employee's potential.
Gender parity is just one aspect of Cargill's inclusion and diversity efforts, but it is critical to the company's success and to the growth of employees, partners and customers. Independent research verifies that gender diversity can directly impact business results and financial returns. Perhaps even more important, inclusive, welcoming work environments help companies attract and retain the best talent.
Gender diversity efforts are taking place across Cargill, whether it is:
Empowering women on cocoa farms to improve their family's health, nutrition, education and economic position.
Participating in CARE's Walk in Her Shoes, which recognizes the journey women and girls in low-income countries walk every day to retrieve clean water for their families.
Supporting McDonald's in their efforts to empower female Canadian farmers.
Enhancing Cargill's paid family leave policy, to help all genders better balance their work and family commitments.
Signing on as one of the first 27 companies to take the Paradigm for Parity pledge, with the goal of achieving full gender parity across corporate leadership by 2030.
Joining the Signature Training program and Wisdom Warriors book to share stories and empower future leaders.
While great strides have been made, there is always more that can be done. Cargill is excited to work with partners around the globe to celebrate International Women's Day and continue the important work of empowering women and advancing gender parity throughout the year.