From barracks to boardroom: How Cargill is helping veterans find purpose back home
By Bryan Borzykowski November 08, 2016
Bob Intress was destined for a life in the military — both his parents served their country, and his grandfather fought in World War II. At 17, and fresh out of high school, Intress wasn't ready for college, so he decided to enlist in the Army. He quickly fell for the military's camaraderie, structure and leadership opportunities and over the next 30 years, he worked his way up the ranks.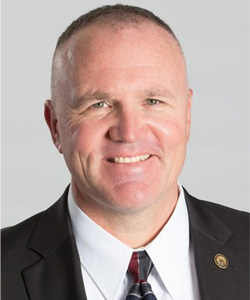 Bob Intress spent three decades in the military before joining Cargill as a process management leader. After three decades in the military, where he held a number positions including brigade commander, which put him charge of seven business units and 5,700 personnel, Intress started thinking about a career change. He was curious about what civilian life could provide.
"It's been a great honor, and I've exceeded all of my personal goals in the military," he said. "But, at 47, I'm at an age right now where I can still have a fulfilling second career outside of the military."
His move into civilian life led him to Cargill, where he has recently been hired as process management leader in the company's Global HR Solutions division. In his new role, Intress oversees process management and process integration requirements across the firm's human resources divisions.
But the transition from the barracks to the boardroom wasn't easy.
Finding a job
Despite having years of experience leading large multifunctional teams and overseeing multiple Army-related business units, Intress couldn't land a job at first.
He's not alone. About 250,000 service members leave the military every year, and many have difficulty finding work they enjoy. One study found that 43 percent of veterans hold their first post-military job for just 12 months or less.
A 2015 Rasmussen survey of active and retired military personnel found that 38 percent felt the transition back to civilian life to be the most significant challenge facing veterans today, while 24 percent said that finding civilian employment is the greatest challenge.
For Intress, his lack of an MBA immediately disqualified him from a number of executive positions, and he encountered skepticism that his two master's degrees and military experience would translate to the corporate world.
"I couldn't even get in the front door to let the hiring manager know that I'd be a good fit," he said. "It was frustrating."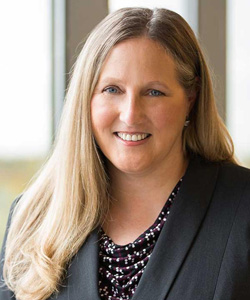 Sheila Jessen is a military recruiter at Cargill and a veteran of the U.S. Air Force and Air National Guard. Intress' frustration with the job-hunting experience is not unusual, said Sheila Jessen, the military recruiter at Cargill and a veteran of the U.S. Air Force and Air National Guard.
In addition to the challenge of getting interviews, moving from a military career into a civilian one can be scary for many people, she explained. "You walk into the unknown and wonder, 'How do I do this and where do I fit?'"
As his search widened, Intress, who officially retired from the military on Oct. 31, 2016, discovered that a number of ex-Army colleagues were working at Cargill, which instituted military-friendly hiring practices a few years earlier.
Intress applied for two jobs at the company and got a call right away.
"Going through the interview process, I saw they were much more interested in overall leadership," Intress said. "Those were the attributes that I could bring."
The right corporate fit
Despite the challenges of transitioning into the civilian workforce, veterans often possess skills that others don't, Jessen said. They're instilled with core values of integrity, excellence and service to others. They're dependable and accountable, and they have worked in adverse conditions. They plan missions, manage resources and oversee people.
"These are all assets and experiences that can be translated into great value to a company," she said.
With so many veterans leaving the military every year, there's no shortage of talented recruits. However, as Intress found, many businesses aren't sure what to do with ex-military men and women. It takes some out-of-the-box thinking on both sides to find the right fit.
"A lot of things in business do have a direct parallel to the military, even if it may not seem like it at first," Jessen said. "We need to be careful not to stereotype here. There are a lot of places that people can fit into."
Helping veterans get hired
In 2014, Cargill formalized its veterans' hiring initiative by bringing in Jessen. She does outreach and assists military members and veterans as they apply for jobs, then she connects with the company's recruiters to help them understand what a candidate's experience means in a corporate context.
"I give an honest assessment," Jessen said, explaining that if the recruiter doesn't understand the military resume, she can help identify transferable skill sets.
Beyond encouraging veterans to apply, Cargill also is a sponsor of American Corporate Partners (ACP), a nonprofit organization that provides mentoring, career counseling and networking opportunities to former service members. Intress signed up as an ACP mentee during his job search.
To further assist veterans, the company has created a business resource group called the Veterans and Military Support Network, which helps current employees connect with other veterans in the company. Cargill has 12 chapters across the country, with more than 300 members.
The corporate transition
Just a few months into the job, Intress is enjoying his time at Cargill. He's gotten involved in a veterans' group, is working with a mentor to help him integrate into the company and is able to take time off to finish the many military duties that he must complete before his transition is finalized.
Although Intress is still getting used to the corporate world, he's happy with how his post-military career has worked out.
"It's been a great experience, and my Cargill colleagues seem to be excited to have someone around who has a fresh perspective," he said.
Bryan Borzykowski writes about investing, personal finance, small business and technology. His work has appeared in The New York Times, CNNMoney and BBC Capital. Bryan is on Twitter: @bborzyko.
This article first appeared on CargillVoice on Forbes.