We won't wing it: How Cargill teams are managing turkey supply chain challenges this Thanksgiving
November 23, 2021
Supply chain woes are weighing heavily across the globe, impacting everything from groceries to paper products to holiday gifts. And turkeys. How will we get all our turkeys?
As many in the U.S. and beyond prepare to dig into Thanksgiving dinner, be sure to include the finance teams from Cargill's protein and salt business in your thanks. They've been planning and forecasting North America's busiest turkey-eating season for more than a year.
In fact, right now, they're already looking ahead to next year.
It's no wonder so much planning is required: About one in three of the 73 million turkeys that show up on North American consumers' tables during the holidays trace back to Cargill.
"Thanksgiving 2022 preparation starts before this year's holiday — where we begin planning on demand, supply and market conditions. When you turn the calendar year, a large portion of your production is for nine or ten months later."
- Andrew Lonneman, finance planning and analysis lead for Cargill's business operations and supply chain protein team
Short-handed
Many of us are noticing the rise in turkey costs this year and connect it to a shortage of birds. That's true, but it starts with a different kind of shortage — one we're seeing across other supply chains.
"Like many other industries, we have been experiencing labor shortages impacting our ability to process birds," says Andrew. "This means birds are staying in barns longer, increasing feed consumption and bird weights resulting in fewer smaller turkeys available for consumers to purchase."
These labor shortages extend to freight handlers, truck drivers and others, causing blockages in the road to grocery store shelves and consumers' dinner tables.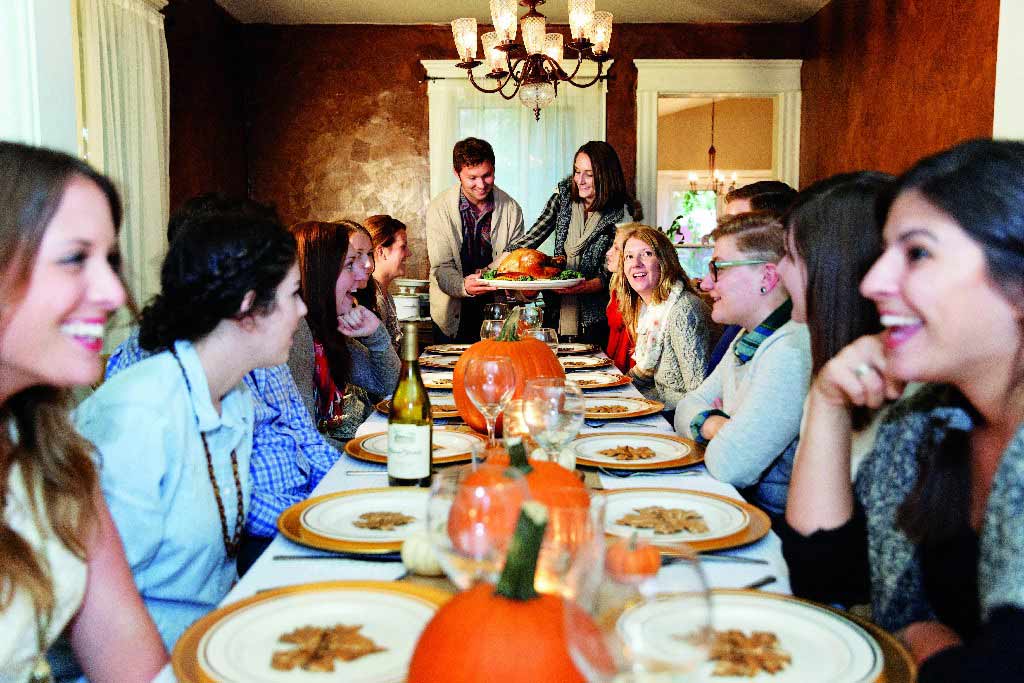 Thanksgiving in a time of COVID
With an uptick in holiday gatherings expected in North America this year, COVID-19 is still on people's minds — but less so than it was in 2020.
Thirty percent of U.S. consumers surveyed in recent Cargill Proprietary Research plan to spend more on this year's holiday meal than they did last year. Grocery shopping angst was also higher than normal.
In addition, consumers said they were "very concerned" about food prices and availability, sparking many to say they will shop earlier than in the past and even forego waiting for sale prices to buy a turkey. More than half of the consumers indicated an intention to purchase a turkey of at least 17 lbs. Approximately 55% of the group shared they will "size up" for a larger turkey if they can't find the size they want.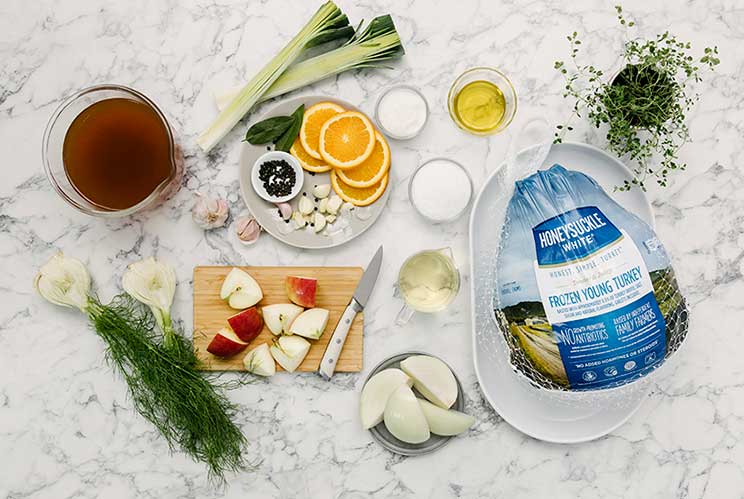 Giving season
Cargill partners Honeysuckle White and Shady Brook Farms embrace the Thanksgiving spirit, helping those most in need in our U.S. communities through turkey donation programs with local philanthropic partners. This year through the Guide to Good campaign we have engaged in:
Together with partner Stop & Shop supermarkets, we donated around 21,500 Shady Brook Farms whole turkeys to communities throughout New England and New York as part of Stop & Shop's Turkey Express program. Turkeys were provided to several food banks and organizations throughout the area.
Providing much needed holiday meals this season, Shady Brook Farms, along with partner ACME Markets, donated turkeys to Philadelphia, Pennsylvania, organizations including Philabundance, Bringing Hope Home, Everybody Eats Philly, the Greater Coalition Against Hunger, We Are Philly, and an event with the Philadelphia Eagles.
In partnership with NBC4, Shady Brook Farms donated 5,000 turkeys to the Washington D.C. area via NBC's Food 4 Families Thanksgiving meal initiative.
Honeysuckle White, in partnership with Kroger in Atlanta, Georgia donated 1,000 turkeys to the Atlanta Community Food Bank and 500 turkeys to Hosea Helps, an organization that supports families in need with a wide range of services.
Honeysuckle White donated 4,000 turkeys to The Food Bank for Central and Northeast Missouri.
Honeysuckle White donated 8,500 turkeys to the Kansas Food Bank.