Mobile Banking in Côte d'Ivoire
We work to foster financial inclusion and transparency
October 16, 2017
We have been promoting access for farmers to banking and finance for a number of years, partnering with the World Cocoa Foundation and using a model developed by the International Finance Corporation (IFC).
Using a mobile banking platform, farmer cooperatives are able to transfer payments to farmers much faster than in the past. This innovation not only improves the speed with which farmers are paid, but gives them access to mobile banking technology and increases transparency of the entire premium payments process. It also makes it easier for farmers to save money.
Launched in 2015, our first pilot involved five cooperatives in Côte d'Ivoire and has seen 447 new bank accounts opened to date. It has resulted in $71,000 of savings and $53,000 paid to farmers in premiums. In 2017, five more cooperatives will join the initiative and we hope to help farmers save a further €300,000 in bank accounts.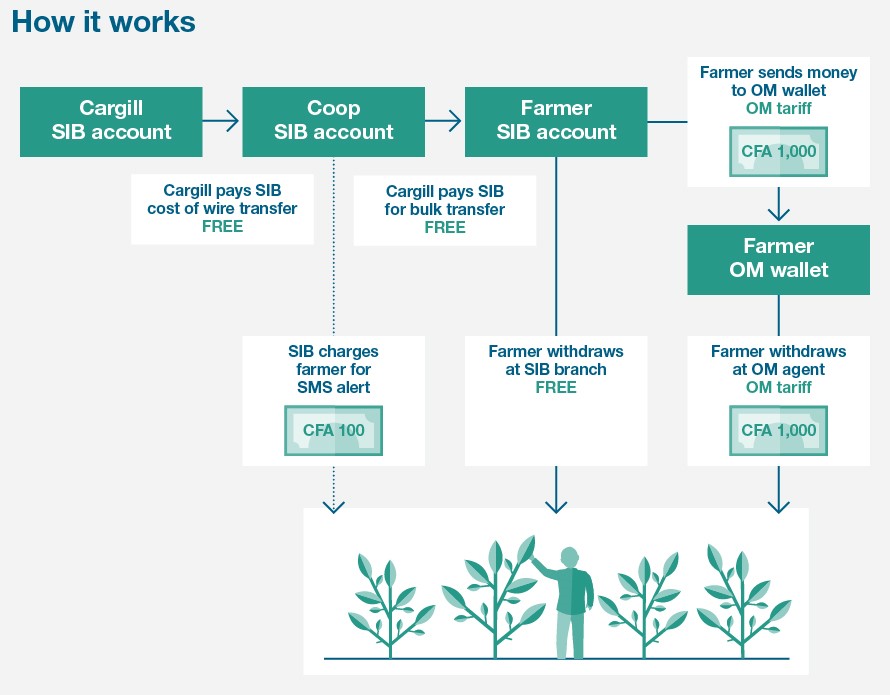 Highlights
447 new bank accounts opened to date.
$71,000 farmer savings.
$53,000 paid in premiums.
Looking ahead
9,000 more farmers across nine cooperatives will get access to mobile banking in Côte d'Ivoire by the end of 2018.
Our aim is that 50% of members of targeted coops to be provided with bank accounts and 50% of members will be involved in automatic saving policies, resulting in €300,000 more in savings by farmers.