Sustainable Cocoa
Improving the livelihoods of farmers and their communities to secure a thriving cocoa sector for generations to come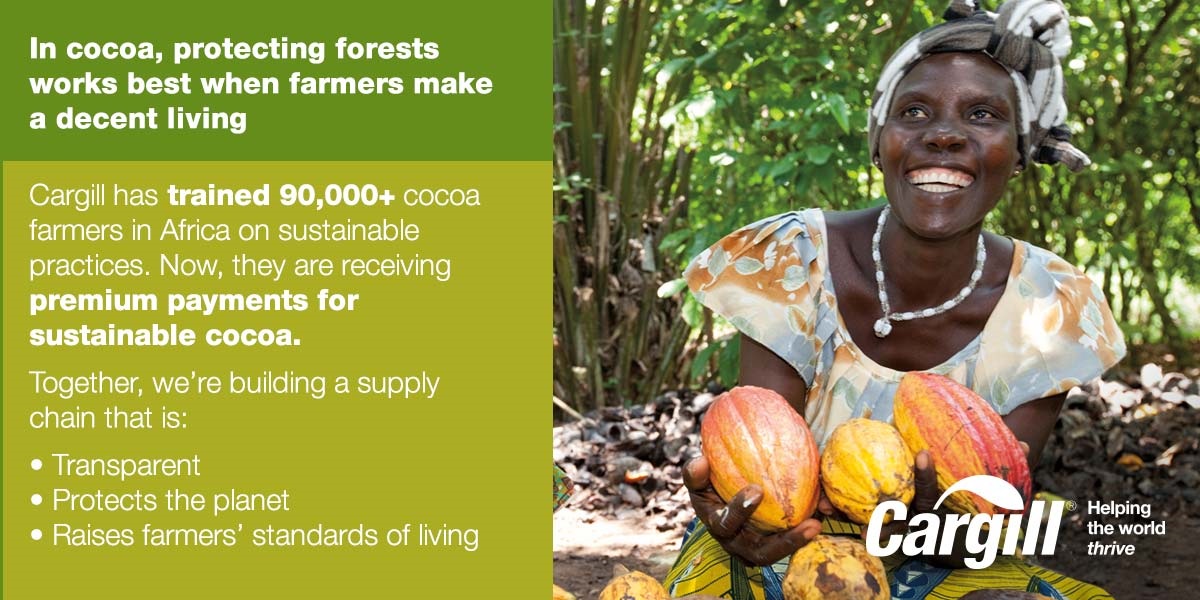 Sustainability is central to how we do business, essential to our global cocoa bean sourcing strategy, and vital to improving the livelihoods of farmers and their communities.
Our ambition is to accelerate progress towards a transparent global cocoa supply chain, to enable farmers and their communities to achieve better incomes and living standards, and to deliver a sustainable supply of cocoa and chocolate products. Our commitment – the Cargill Cocoa Promise – is making a real and lasting difference to farmers and their communities.
Cocoa Sustainability
We are working closely with our partners to turn challenges into opportunities and to create long-term shared value.
Report Highlights & Downloads
See the Cargill Cocoa Promise in action
See how we are making a difference through tangible results across five origin countries.
Cocoa Promise Report Downloads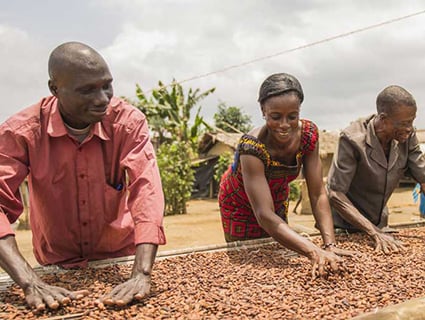 Find out more about our commitment to farmers and their communities. Read and download the full report, quick read, or the section that interests you most.
More
Contact us
For more information about our products and to see how we can support your future chocolate innovations, please contact your Cargill representative or
Cargill Cocoa & Chocolate

Discover the cocoa and chocolate products to help you taste success wherever you are in the world.
More